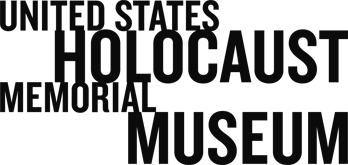 About the Ferencz Initiative
WHat We Do
By working to empower victims of mass atrocities to pursue justice and to hold their perpetrators accountable, the Ferencz International Justice Initiative is redoubling Ben Ferencz's lifelong effort to seek redress for the most horrific crimes imaginable. Since his time as a prosecutor at the Nuremberg trials, Ferencz has been driven by an unwavering commitment to advance the legal principles and infrastructure needed to hold perpetrators of crimes against humanity, genocide, and war crimes accountable for their actions. Now in his 99th year and having supported the establishment of the Ferencz Initiative at the US Holocaust Memorial Museum, Ferencz is charting a path for future generations to continue his ambitious mission.
The Museum has long worked to sound the alarm when there are warning signs of genocide or crimes against humanity: in Burma (Myanmar), on behalf of groups targeted by the Burmese military; in Iraq, on behalf of groups targeted by the Islamic State; in Syria, on behalf of civilians targeted by the Assad regime; and in South Sudan, on behalf of civilians targeted in ethnic violence. While the international community has condemned perpetrators of these crimes, justice for victims, survivors, and affected communities remains difficult to achieve. The Museum is working to change that by helping victims take the long path toward justice.
History reveals that it often takes creativity and persistence over many decades for survivors of atrocities to obtain justice. The Ferencz Initiative works to equip victims in a range of contexts—including in Burma, South Sudan, Iraq, and Syria—to seek accountability using the legal principles, courts, and tools that Ben Ferencz and other justice champions have developed since the Holocaust. Our Justice Advisory Groups—a first-of-its-kind project—connects survivors of mass atrocities and their allies with representatives from key governments, international bodies, and NGOs to develop holistic strategies and action plans to pursue justice over the coming decades. The Ferencz Initiative supplements this work with practical research, atrocity prevention education and training programs for diverse audiences, and targeted outreach to decision-makers to galvanize action.
The work of the Ferencz Initiative not only carries forward the important legacy of Ben Ferencz's extraordinary contribution to international criminal justice and a more peaceful world, it is also a natural extension of the Museum's mandate to confront hatred, prevent genocide, and promote human dignity.
Victims and Survivors
The Ferencz Initiative uses the terms 'victim' and 'survivor' interchangeably to refer to people who have been harmed, injured, or killed in the context of mass atrocities. Different people may find one term to be more empowering, appropriate, and reflective of their experiences. People's preferences may also change depending on the context in which the term is used. For example, the term 'victim' (unlike 'survivor') has a specific legal meaning in international criminal law and human rights law and may therefore be preferred in formal contexts. The Ferencz Initiative affirms the prerogative of victims and survivors to adopt the term they find most appropriate.
Where we work
The Ferencz International Justice Initiative is an initiative under the auspices of the Simon-Skjodt Center at the US Holocaust Memorial Museum, based in Washington, DC, where it supports efforts to advance accountability through policy, education, public programs, and research. With regard to specific country projects, we are working to advance justice and accountability efforts in three countries: Burma (Myanmar) Iraq, and South Sudan. As part of this work, we are establishing Justice Advisory Groups in these countries that bring together local and international justice actors and change agents to develop long-term, holistic, victim-driven justice strategies. We have also supported justice efforts in other contexts, including Nigeria, Sri Lanka, and Syria.
Who we are
Anna Cave
Anna Cave is the inaugural Director of the Ferencz International Justice Initiative, providing leadership on the strategic development and implementation of the work of the Initiative. Anna previously served as the Principal Deputy in the Office of Global Criminal Justice (GCJ) at the Department of State, where she oversaw GCJ's work to promote transitional justice and accountability measures for atrocity crimes. Prior to GCJ, Anna was the Senior Advisor on atrocity prevention to the Under Secretary of State for Civilian Security, Democracy, and Human Rights, where she spearheaded efforts to establish the State Department's new Secretariat for Atrocities Prevention. From 2012 to 2014, Anna served as the Director for Central Africa at the National Security Council in the Executive Office of the President, where she advised and supported the President and his national security team on foreign policy issues and coordinated the US government's diplomatic, security, intelligence, and development response to multiple crises in central Africa. From 2009 to 2012, Anna served as Senior Policy Advisor to the Secretary of State's Ambassador-at-Large for War Crimes Issues. Anna received a JD from Columbia Law School, where she was a Harlan Fiske Stone Scholar, and a BA from Duke University. Anna clerked for Judge Lawrence McKenna in the Southern District of New York and is a member of the NY State Bar. She previously practiced in the litigation department of the international law firm Davis Polk & Wardwell, where she initiated the firm's international human rights pro bono practice.
Andrea Gittleman
Andrea Gittleman is a program manager for the Simon-Skjodt Center for the Prevention of Genocide, where she focuses on policy outreach, justice and accountability efforts for mass atrocities, and leads the Center's work on Burma/Myanmar. Previously she was interim director of US policy and senior legislative counsel at Physicians for Human Rights where she designed advocacy and policy strategies on a broad range of international human rights issues, including mass atrocities. Prior to that she served as an Arthur Helton Global Human Rights Fellow with the Burma Lawyers' Council in Mae Sot, Thailand, where she coordinated an international advocacy campaign for criminal accountability in Burma. She also worked with the New York University Immigrant Rights Clinic, Legal Momentum, the New York Civil Liberties Union's Reproductive Rights Project, and Human Rights Watch's Women's Rights Division. Prior to attending law school she served as a Peace Corps volunteer in Mauritania where she managed gender and development programs. She received a JD from the New York University School of Law and a BA in political science and international studies from the University of Chicago.
Sarah McIntosh
Sarah McIntosh is the associate for the Ferencz International Justice Initiative. Sarah previously worked as a paralegal in the class actions department of Maurice Blackburn Lawyers. She has also worked as an intern for the United Nations Office for Disarmament Affairs, interned briefly for the Coalition for the International Criminal Court, and has volunteered for the Refugee Advice and Casework Service in Sydney. In May 2017, she received her master of laws from Harvard Law School. Sarah has a bachelor of laws and international studies from the University of New South Wales, and is admitted as a solicitor of the Supreme Court of New South Wales.
Our network
The core staff of the Ferencz Initiative are supported by a diverse and dynamic group of experts, advisers, and consultants including Ambassador Stephen J. Rapp who is currently serving in an advisory capacity as a visiting fellow to the Simon-Skjodt Center for the Prevention of Genocide.
Advisory Board
Dapo Akande (Professor of Public International Law, Blavatnik School of Government, Oxford University)
Tom Buergenthal (Lobingier Professor Emeritus of Comparative Law and Jurisprudence at George Washington University Law School)
Stephen J. Rapp (Visiting fellow to the Simon-Skjodt Center for the Prevention of Genocide, and former US ambassador-at-large for global criminal justice)
Leila Sadat (James Carr Professor of International Criminal Law, Director of the Whitney R. Harris World Law Institute, and Special Adviser on Crimes Against Humanity to the ICC Prosecutor)
Michael Scharf (Dean of the Case Western Reserve University School of Law)