Start of Main Content
Since March 2011, the conflict in Syria has taken the lives of an estimated 500,000 people and displaced millions more. Our reports outline the crimes against humanity and war crimes the Syrian government is committing against its own people and threats that remain for civilians still living inside the country.
Learn more about the ongoing atrocities in Syria and international responses to it.

Twelve years after the start of the crisis, civilians in Syria continue to suffer mass atrocities committed by the Syrian government. Our March 2023 report details how we can protect civilians, support Syrian civil society, and hold perpetrators accountable.

The photos that a former Syrian military photographer smuggled out of the country in July 2014 and brought to the Museum provide evidence of the government's crimes against its own people.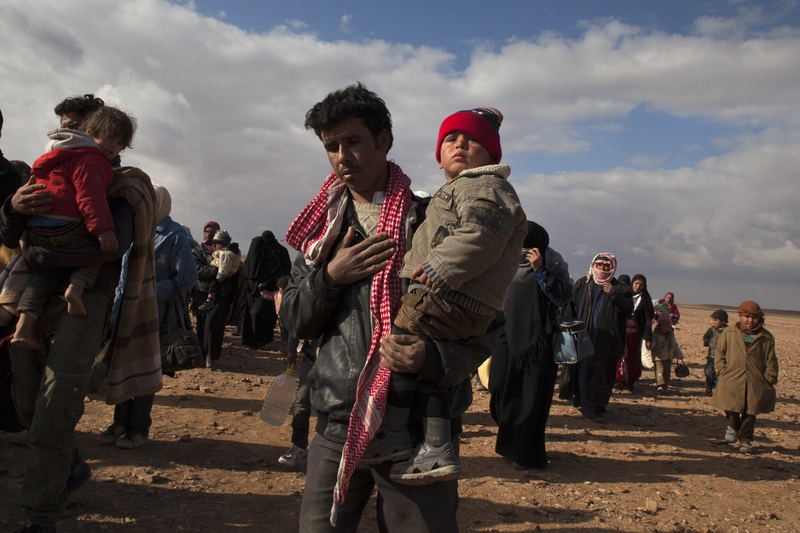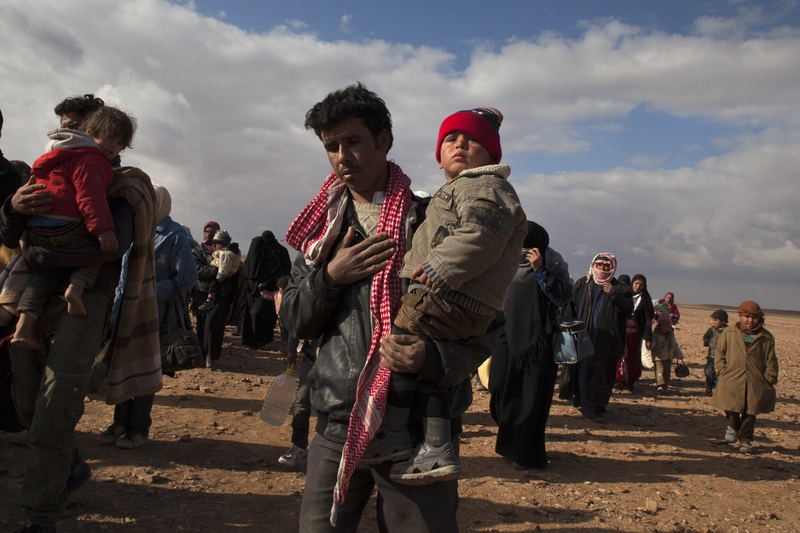 Statements on Syria
The Museum solemnly remembers the victims of mass atrocities in Syria and renews its call for more robust efforts to protect civilians from further bombardment, fully meet the humanitarian needs of displaced communities, and redouble efforts to achieve a lasting political settlement.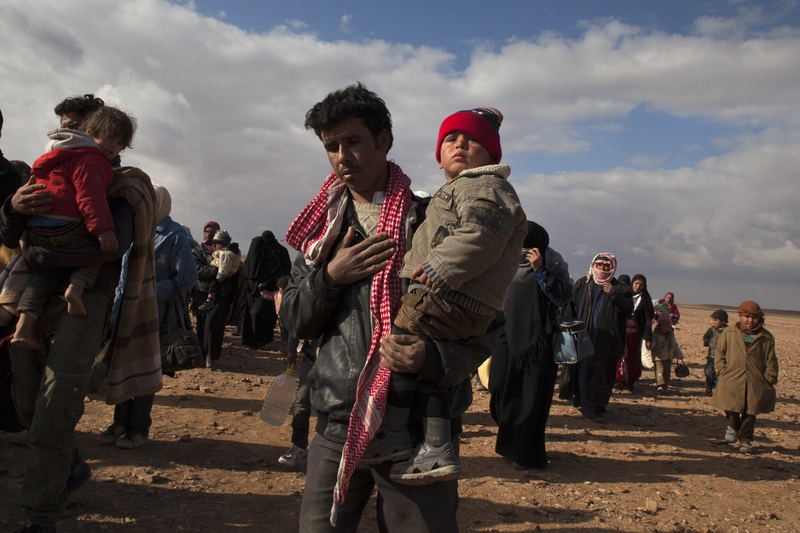 Using video, music, and testimony, this exhibition introduced Museum visitors to the conflict in Syria through one man's story.

This 2018 Bearing Witness report documents the ongoing mass atrocity risks in Syria.

Our quantitative assessment, from the Early Warning Project, estimates the risk of a new mass killing in Syria.

Through research, the Museum is committed to educating people about the crimes against humanity and war crimes being perpetrated by the Syrian government and advancing policy discussions.

This downloadable flyer provides background information on the crimes against humanity being committed against civilians in Syria and what you can do to help.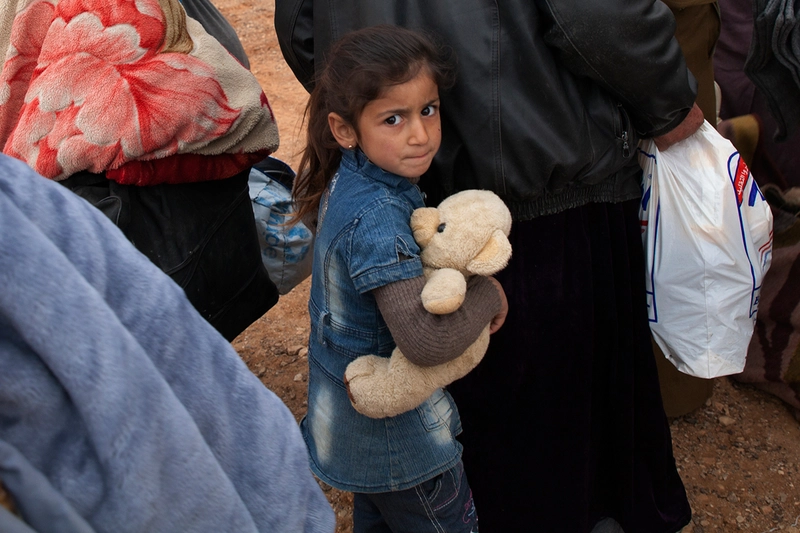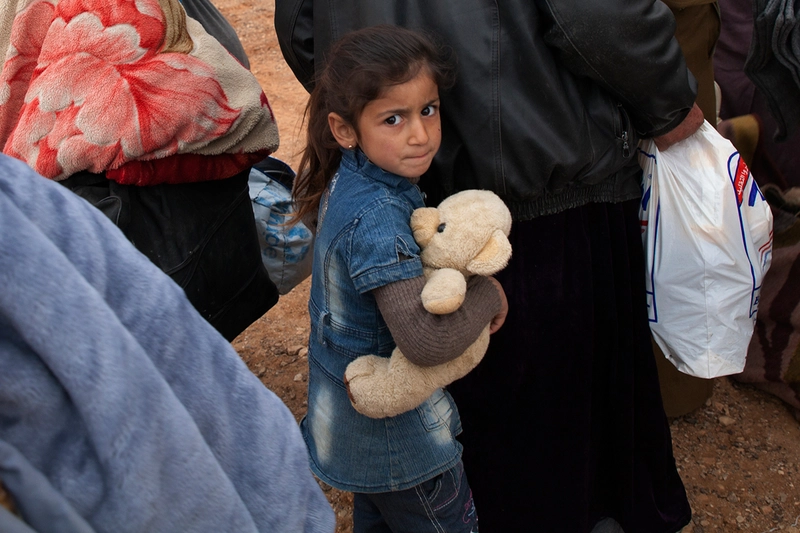 Videos on the Crisis in Syria
Syria's White Helmets: Saving Humanity tells the story of the White Helmets, unarmed volunteers who risk their lives to help Syrians in need.
#SaveSyria tells the story of life under siege in Syria in the summer of 2016 and chronicles the efforts of some of those trying to assist.
Syria's Lost Generation highlights photojournalist Elena Dorfman's photographs of Syrian refugees in Beirut, Lebanon, in 2013.
Syria: Idlib Under Threat raises awareness of the three million men, women, and children in Idlib province at risk of mass killing.