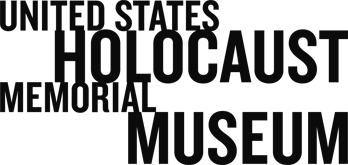 Online Galleries Focusing on Regions at Risk Demonstrate the Power of Photography
With the power to capture the complexities of life in a single image, photography plays two unique, distinct, and tremendously important roles in genocide prevention and response. Photographs provide visual evidence so the world can know and remember; they also allow us to understand. By looking at a photograph, we bear witness to the emotions, relationships, and implications of that single moment. In the words of photographer, Ron Haviv, this "time to contemplate, time to absorb, time to put yourself into that situation" has the potential to influence a human being to not only reflect, but also act.

Our website includes an online gallery with hundreds of photographs from regions as diverse as Bosnia, Rwanda, and Chechnya. The gallery also includes images taken by USHMM staff on bearing witness trips to Chad, Sudan, and the Democratic Republic of the Congo. In November 2006, during an event called "Darfur: Who Will Survive Today," photographs taken in Darfur and Chad by eight different professional photographers were projected on the facade of the Museum. These photographs include the work of Ron Haviv and are displayed in two albums inside the online gallery.
Tags