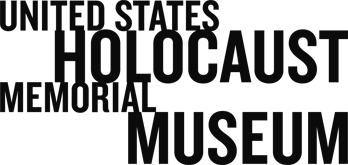 Sinister and Disturbing: An Update from Chechnya
After visiting Chechnya on a fact-finding mission last month, British parliamentarians Jo Swinson and Frank Judd described the human rights situation in Grozny as "sinister and very disturbing." From 1999 to 2003, Judd was rapporteur to the parliamentary assembly of the Council of Europe on Chechnya. He resigned from this position in 2003 in protest of the Chechen constitution referendum, which he believed was rigged and which ultimately gave Chechnya more autonomy, but stipulated that it remain firmly a part of Russia. Later that year, Judd explained the disappointments that led to his decision during a program at the Museum.

Returning to Chechnya for the first time since then, Judd acknowledged the extensive reconstruction in the formerly war-ruined capital city of Grozny, but he also voiced concerns about ongoing violations of human rights, including extra-judicial detention centres, disappearances, pressure on witnesses, and house burnings. The U.S. State Department's 2010 annual human rights report reached similar conclusions.

While in Chechnya, Judd met with Tanya Lokshina, a Human Rights Watch (HRW) researcher, and her colleague from the Russian human rights group Memorial. In an online piece that also poignantly recalls the passion and commitment of murdered human rights defender Natasha Estemirova, Lokshina describes her discussions with the British MPs:


We tell him about the paralyzing fear, that people are afraid to say anything against the authorities and that on the whole relatives of people kidnapped by law enforcement and security agencies under President Kadyrov's de facto control no longer even complain because any attempt to seek justice by talking to journalists or appealing to the General Prosecutor can have irreversible consequences for the whole family. Members of alleged militants' families are persecuted. They are beaten up, their houses burnt down and their sons kidnapped. Collective punishment and extrajudicial executions are promoted on Chechen TV by the highest-ranking officials in the republic.


Lokshina's vivid description about the strained atmosphere in Chechnya comes just weeks after Freedom House issued a
press release
criticizing statements made by the ombudsman -- the very man responsible for safeguarding human rights -- in Chechnya. In an interview published on January 11, 2010, the ombudsman "made a series of highly accusatory statements, alleging that Memorial was using facts about human rights violations to 'destabilize' the situation in Chechnya..."
Memorial temporarily suspended its operations in Chechnya after Estemirova's murder. In the meantime, others have courageously stepped in to help fill the void, working in a mobile group on a shift system. Although it was a lesson that hardly needed emphasis, Estemirova's murder reminded the world once again that investigating and documenting human rights violations in Chechnya can be deadly dangerous work.
Tags