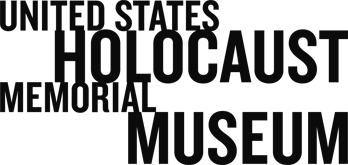 Looking Out for Continued Peace in Burundi's Future
In a little over five months, on June 28, 2010, Burundi will vote in presidential elections that will test the strength and endurance of the nation's fledgling peace process. Unlike the 2005 election, this one will be a direct election by all voters, not by parliament. The elections come as a significant marker for this country that -- once known for violence -- now rarely reaches the headlines.

The nation's peace process drew to a quiet close in 2009, with the last rebel movement, Palipehutu-FNL, demobilized and converted to a political party simply called FNL. Without fanfare, South Africa concluded its eight year peacekeeping mission to Burundi and brought home the last of its troops just before the New Year. South Africa explained that their presence -- maintained in Burundi after the UN peacekeeping mission departed in 2006 -- had "assisted in laying the foundation for political dialogue, restored a semblance of peace, instilled hope and ushered a new beginning to the people of Burundi to build their country."

Despite these advances, there are worrying signs that need to be watched carefully. The upcoming election will severely test a fragile peace in Burundi. A leadership contest occurring within the ranks of FNL could spark new violence, as could the rearming of militias, a dangerous development made possible by the existence of large caches of illegal weapons and well-organized political youth wings, populated with former combatants who failed to be reintegrated in the recently completed DDR (disarmament, demobilization, and reintegration) process.

In a recent essay on the political situation in Burundi as it prepares for the 2010 elections, a senior researcher at the Pretoria-based Institute for Security Studies explained that because of these warning signs, "Burundi is a classroom example of a country at potential risk for election-related violence... Burundi's upcoming election is not only a test for the Barundi, but also for those organisations and structures put in place to deal with the prevention of conflict, especially election-related conflict. This issue has received more attention after experiences of violence triggered by elections in numerous African countries in the recent past. In the case of Burundi, it is impossible to argue that there were no warning signs."


Tags