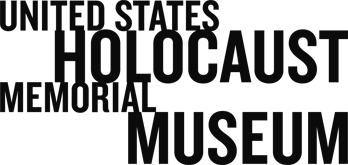 An Important Step Towards Accountability
The United States Holocaust Memorial Museum yesterday characterized the decision by the International Criminal Court to include three counts of genocide in a new arrest warrant for Sudanese President Omar Al Bashir as an important step towards holding leaders accountable for such egregious crimes.

"This is the first time that the International Criminal Court has accused a sitting head of state of genocide," said Michael Abramowitz, Director of the Museum's genocide prevention program. "Justice requires that President Al Bashir respond to these very serious charges against him."

In March 2009 the Court issued an arrest warrant charging Bashir with five counts of crimes against humanity and two counts of war crimes for masterminding the conflict in Darfur. But the court's Pre-Trial Chamber rejected the application to include the crime of genocide.

The Appeals Chamber subsequently overturned the Pre-Trial Chamber's decision, stating that the standard of proof the Pre-Trial Chamber had applied to evaluate the charges of genocide was "erroneous."

Read the full press release and learn more about the International Criminal Court, the first permanent judicial body set up to try individuals for genocide, among other crimes.
Tags