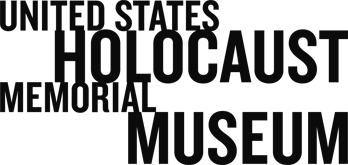 ICC Finds Congolese Warlord Thomas Lubanga Guilty of War Crimes
Yesterday, March 14, the International Criminal Court (ICC) found Thomas Lubanga Dyilo guilty of recruiting and using child soldiers between 2002 and 2003 during the war in the Democratic Republic of the Congo. Lubanga was convicted of "conscripting and enlisting children under the age of 15 and using them to participate actively in hostilities." This landmark decision is the ICC's first verdict since its creation a decade ago.

Lubanga was leader of the Union of Congolese Patriots (UPC) and the commander-in-chief of its military wing, the Forces Patriotiques pour la Libération du Congo (FPLC) in the Ituri region of eastern Congo. He was found to be a co-perpetrator in these crimes through his overall role in coordinating the UPC/FPLC activities and measures he took to recruit children under the age of 15 as part of an effort to establish and maintain military and political control over the region.

A separate sentencing hearing will be held and Lubanga could face life in prison. He has 30 days within receiving the French translation of the Judgment to appeal the conviction.

Reaction to the verdict has generally been positive. The Court has been praised for delivering justice to the victims and moving a step closer toward removing the impunity that has long existed for crimes committed under international law. Some, however, have criticized the proceedings for being protracted and costly, and expressed disappointment that Lubanga was not charged with any sexual violence crimes despite widespread allegations that his armed forces raped women and girls throughout the conflict, forcing some into sexual slavery. Overall, the trial and its verdict have shone a much needed spotlight on the horrific crimes of Congo's civil war, and are an important milestone for those seeking justice and accountability for the world's worst crimes.

Learn more about the trial and verdict.

Tags