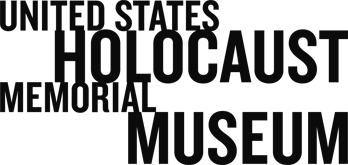 Forward or Backward in the Balkans?
On Thursday, the Museum and the National Endowment for Democracy hosted a conference to mark the 15th anniversary of the genocide at Srebrenica. Antony Blinken, National Security Advisor to Vice President Biden, delivered the keynote address. Here are some highlights from the speech:

• On the link between peace and justice: "We have seen it in Bosnia, Rwanda and Sierra Leone. We see it now in Sudan and Sri Lanka. In Sudan, the ICC just reissued an arrest warrant for President Bashir, adding charges of genocide. The United States strongly supports international efforts to bring those responsible for genocide and war crimes in Darfur to justice. There cannot be a lasting peace in Darfur without accountability."

• On prevention of genocide: "Turning both the principle of protection, and the commitment to early prevention, into action by the bureaucracies of our government is difficult. But it is achievable. 'Achievable' is how the Genocide Prevention Task Force described the possibility of preventing genocide… The Obama Administration is taking its recommendations seriously."

• On activism: "To the activists in the audience, let me say this… your efforts and actions have an invaluable impact. You force those of us in positions of official responsibility to confront hard truths… to avoid easy rationalizations. We hear you… We see you. You are having an impact. So much as I will regret saying this: keep at it. Continue to hold your government accountable."

Read Blinken's complete remarks. We will soon post a full transcript from the conference. In the meantime, you can learn more about it here.


Tags