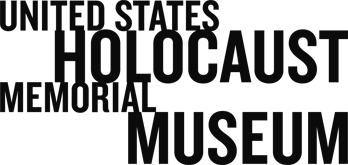 A Day for Those Who Save Lives
Today, August 19, marks World Humanitarian Day, a time to honor those who have worked in dedicated life-saving service for displaced people and refugees around the globe. Often the first responders in crises, humanitarian aid workers not only deliver supplies and provide critical medical treatment, but they also become eyewitnesses to history.

In 1993, Eric Dachy, one such aid worker, joined a United Nations peacekeeping convey on its way into Srebrenica, a town under siege by Bosnian Serb forces that would eventually suffer genocide.

"We arrived in the night," Dr. Dachy said, "in the snow, in Srebrenica, a completely dark place. There was no power at all. And then we saw in the light of the vehicles we were in, we saw thousands, maybe more, thousands of people completely silent watching us as ghosts... And obviously they were already, I don't know, shocked by what was their future."

Aid workers increasingly face threats to their own lives. The UN reports that 30 humanitarians were killed on the job in 1999. In 2009, fatalities for humanitarian workers increased to 102.

World Humanitarian Day is also an opportunity to reaffirm international commitment to protecting vulnerable populations, as well as the humanitarian workers, themselves. In Sudan, it is a message that carries particular urgency now, as the government in Khartoum threatens to expel a number of international aid workers from Darfur, and humanitarians struggle to gain access to Kalma displaced persons camp in South Darfur.

Learn more about World Humanitarian Day and the special meaning of its date, August 19.


Tags