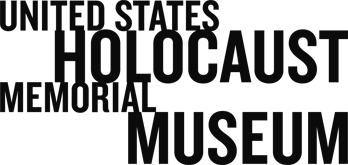 Crimes Against Humanity and Ethnic Cleansing in Burma
A recent Human Rights Watch (HRW) report describes crimes against humanity being committed against Rohingya Muslims in Burma's Arakan State as well as organized attempts to ethnically cleanse this population. Following outbreaks of violence in 2012, HRW visited numerous official and unofficial camps hosting Muslims displaced by the violence. The 153-page report draws on over 100 interviews with victims, eyewitnesses, aid workers, diplomats, and UN officials. Among its many findings, the report describes how the Burmese government, local officials, and authority figures directly and indirectly supported a "coordinated campaign to forcibly relocate or remove" the Rohingya population in Burma.

Rohingya Muslims have lived in the majority Buddhist Arakan State for many generations, yet are widely considered by the government and Burmese society to be "illegal immigrants," and are not recognized as legal citizens of Burma. They are thus subjected to a number of restrictions and discriminatory practices. The Rohingya face restrictions on freedom of movement, education, marriage and employment. They have also been subjected to human rights abuses including arbitrary detention, forced labor, rape, torture, and forcible relocations.

Two waves of deadly violence against the Rohingya and other Muslims took place in June and October 2012, that according to the report "were organized, incited, and committed by local Arakanese political party operatives, the Buddhist monkhood, and ordinary Arakanese, at times directly supported by state [Burmese] security forces. Rohingya men, women, and children were killed, some were buried in mass graves, and their villages and neighborhoods were razed."

Hate speech was widely disseminated during this time in the form of anti-Rohingya pamphlets and numerous public statements demonizing the Rohingya and calling for their removal from the country, sometimes even using the phrase "ethnic cleansing."

There are at least 125,000 Rohingya and other Muslims now living in displaced persons camps as a result of the past year's violence. Many of these camps lack adequate food, shelter, sanitation, protection, and medical care. There is a deep animosity among the Arakanese community towards the international organizations helping the displaced Muslims and many residents have blocked aid deliveries and threatened aid workers. Chances for conditions to improve are slim due to this obstruction of humanitarian aid.

Noting the absence of any significant efforts to hold accountable those responsible, address the root issues of the conflict, aid the victims, or curb or prevent future violence, the report calls for the Government of Burma to take a number of actions including:
• Fully, promptly, and impartially investigate and prosecute those responsible for the violence in Arakan State, regardless of rank or position. Agree to the establishment of an independent international mechanism to investigate serious violations of international human rights law.

• Revise legislation as necessary and ensure that state practice upholds the equal rights of Rohingya and other Muslims in Burma in accordance with international human rights law.

• Immediately lift all unnecessary restrictions on freedom of movement of the Rohingya population; ensure they are able to pursue livelihoods, purchase essentials, and return to their homes and recover property; and provide them protection as needed. Ensure that returns of displaced persons and refugees take place in accordance with international standards, on a voluntary basis with attention to the safety and dignity of the returning population.

• Provide safe and unhindered humanitarian access for UN agencies and international and national humanitarian organizations to all affected populations and detention facilities in Arakan State.

• Amend the 1982 Citizenship Act and its discriminatory practices to ensure all Rohingya have the right to acquire a nationality where otherwise they would be stateless.
Tags