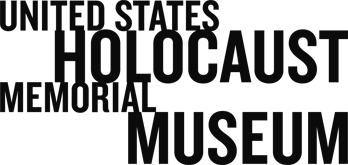 Simon-Skjodt Center for the Prevention of Genocide
The Museum's work on genocide and related crimes against humanity is conducted by the Simon-Skjodt Center for the Prevention of Genocide and guided by the Committee on Conscience, a standing committee of the United States Holocaust Memorial Council. Its mandate is to alert the national conscience, influence policy makers, and stimulate worldwide action to confront and work to halt acts of genocide or related crimes against humanity. Lee Feinstein, former US Ambassador to the Republic of Poland, currently chairs the committee. Mr. Feinstein is the Founding Dean of Indiana University's School of Global and International Studies and has led a distinguished career in and out of government.
In carrying out the committee's mandate, the Simon-Skjodt Center for the Prevention of Genocide is dedicated to stimulating timely global action to prevent genocide and to catalyze an international response when it occurs. Our goal is to make the prevention of genocide a core foreign policy priority for leaders around the world through a multipronged program of research, education, and public outreach. We work to equip decision makers, starting with officials in the United States but also extending to other governments, with the knowledge, tools, and institutional support required to prevent—or, if necessary, halt—genocide and related crimes against humanity.
Given the complexity of this challenge, the Simon-Skjodt Center's program rests on four pillars, each of which is designed to reinforce the others:
Building a global architecture for prevention through outreach to policy makers and opinion shapers, with the goal of strengthening governments' will and capacity to prevent genocide.
Averting atrocities and acting on early warning signs through the creation of a rigorous risk-assessment system that identifies countries at risk of genocide and other forms of mass killing, and creating a plan for making sure these assessments are widely distributed in the public and among policy makers.
Fostering the field of genocide prevention by investing in research and expertise to understand the causes of genocide and how to prevent it, including comprehensive case studies on the international response to the warning signs of past genocides and a fellowship program designed to incubate new ideas and a new generation of leaders in the field of genocide prevention.
Getting the word out through exhibits and public education, utilizing digital media to enhance public understanding of genocide, current threats, and the value of their engagement.
Read about the naming of the Simon-Skjodt Center.
Explore our latest efforts.
Learn about recent and current genocides and threats of mass atrocities.