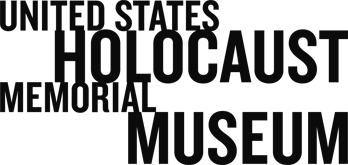 A Report on the Museum's Bearing Witness Trip to Sudan
From September 19 to October 3, 2010, Mike Abramowitz, Director of the Museum's Committee on Conscience, and Andrew Natsios, former Special Envoy to Sudan, traveled throughout South Sudan to assess the region's conditions as it prepares for the January 9 referendum on independence from the North. They were joined by Lucian Perkins, a prize-winning photographer and journalist.

They held meetings with close to 100 people, including the President and Vice President of South Sudan. They visited Juba, the capital of South Sudan, as well as two key southern state capitals, Rumbek and Malakal.

In this report, Abramowitz and Natsios highlight key findings from their discussions and observations during the trip. The report covers a wide range of dynamics at play in the lead-up to the referendum, from the politics of oil revenues to an assessment of the military situation and the danger posed by freelance actors. "If war breaks out," the report concludes, "the possibility of large-scale, targeted atrocities against ethnic groups increases substantially."

"Both the North and South have strong incentives to avoid an all-out war, including protecting the flow of oil revenues and maintaining their respective grips on power. Both sides are engaged in brinkmanship but, despite the inflammatory rhetoric of leaders, many insiders we talked to believe there would be last-minute deals to avoid war. The two sides are playing a dangerous game, however, with many unpredictable factors, and if war starts, southerners expect the North and its allied Arab militias to target ethnic groups."

Read the full report and view photographs from the trip.


Tags