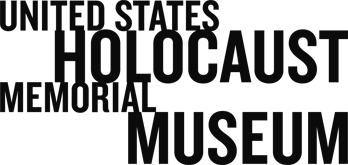 Newly Added Photographs Show the Realities of Violence in Darfur and Srebrenica
We've recently published two new online galleries focusing on Darfur, Sudan and Srebrenica, Bosnia. Although the photographs emphasize the realities of very different conflicts, they reveal common experiences of trauma, loss, and displacement in the aftermath of genocide.

The first gallery displays images taken by Mark Brecke in Darfur, Sudan at the height of the violence in 2004. Brecke traveled to refugee camps in eastern Chad and behind enemy lines in Darfur with the Sudanese Liberation Army. His film, They Turned Our Desert Into Fire, documents his experiences and communicates the stories of voiceless victims.

In the second gallery, photographs by Tarik Samarah in 2002 illustrate the legacy of genocide in Srebrenica. Bosnian Serb forces killed an estimated 8,000 Bosnian Muslim men and boys following the fall of Srebrenica in 1995. In an attempt to hide the evidence of these murders, Bosnian Serb authorities later moved many bodies to secondary and even tertiary mass grave sites. In the process, the remains of bodies were separated and sometimes mixed together, making the subsequent work of international and national authorities to identify them extremely difficult. Samarah's photographs convey the deeply human consequences of these actions.


Tags