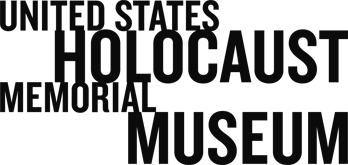 Museum Launches "Mladic Files" Documenting War Crimes Trial of Ratko Mladic
The Museum has launched "The Mladic Files," a multimedia website providing reporting and analysis of the upcoming trial of Ratko Mladic in The Hague.

"The Mladic Files" will provide a multifaceted account of the proceedings against Mladic, who, as commander of the Bosnian Serb Army during the 1992–95 Balkans conflict, has been indicted for genocide, crimes against humanity, and war crimes. "The Mladic Files" is available at www.ushmm.org/mladic-files. The project's blog is available on Foreign Policy's website.

The project is being led by the Museum's Goldfarb Fellow, prize-winning foreign correspondent and author Michael Dobbs, who will follow the trial as part of his investigation into the 1995 massacre at Srebrenica. In addition to observing the legal proceedings in The Hague, Dobbs will travel to Srebrenica, Sarajevo, and Belgrade to interview Mladic's victims and associates, posting his discoveries to the website as he seeks to uncover what drove the Bosnian Serb military commander to order Europe's deadliest massacre since World War II.

"'The Mladic Files' will not only document the trial but also explore the roots of the Srebrenica massacre and its ongoing impact in the former Yugoslavia and the international community," says Michael Abramowitz, Director of the Committee on Conscience, the Museum's genocide prevention program. "This historic trial will play an important role in determining if Mladic's actions constituted genocide. We are pleased that, through our fellowship program, the Museum will be able to provide deeper insights into the trial and the events that brought it about."

As part of its genocide prevention efforts, the Museum has long shone a spotlight on the atrocities in the Balkans and in particular the massacre at Srebrenica, which is one of the few cases that the international community has deemed genocide. The Museum has been monitoring the arrests and trials of those accused of crimes against humanity in the region.

Visit "The Mladic Files"
Tags