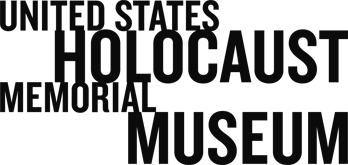 Museum Hosts Expert Panel on Incitement and Free Speech
On February 5, 2013 the Museum's Center for the Prevention of Genocide co-sponsored a panel discussion among experts on hate speech and incitement to genocide. The focus of the discussion was how to address inflammatory language with policies and practices that do not infringe on free speech.

The United Nations Special Advisor on Genocide Prevention and the Responsibility to Protect, Adama Dieng, set the tone for the panel with a keynote address on the need to develop strategies to identify—and prevent—the most extreme cases of hate speech, as well as ways to address the root causes of hatred and racism without relying on legislation and criminal law.

The UN Special Rapporteur on the Promotion and Protection of the Right to Freedom of Opinion and Expression, Frank La Rue, agreed, saying the right to freedom of speech must be paramount since infringing on speech rights can have severe consequences, especially in repressive countries where governments use prohibitions on speech to silence dissent.

"Restrictions on speech should be the exception," he said. "The state has an obligation to protect people from harm, but not from offense." Such prohibitions, he noted, should only apply to cases where speech causes harm to others—such as with incitement to genocide and child pornography.

As a way to distinguish speech that is offensive from speech that can lead to harm, Susan Benesch, the Edith Everett Fellow at the Center for the Prevention of Genocide, presented her research on how to recognize "dangerous speech," a subset of hate speech that has been shown to lead to violence, including genocide, in past cases. Dangerous speech, she said, is often characterized by dehumanizing language; targeted populations are called "rats" or "cockroaches"—or other reviled vermin—as a way to justify violence against them.

Another hallmark of dangerous speech, Benesch said, is a rhetorical tactic called "accusation in a mirror." Those seeking to incite violence against a target group falsely accuse that group of planning its own campaign of violence. By presenting the target group as an existential threat, inciters motivate their audiences to pursue violence as justifiable self defense.

The best antidote to hate speech and incitement to genocide, the panelists agreed, is more speech, especially messages that counter hate speech. Such messages are particularly effective when delivered by influential or popular figures.

George Weiss of Amsterdam-based Radio La Benevolencija Humanitarian Tools Foundation outlined ways his organization has used "edutainment"—popular culture programming that inoculates audiences against inflammatory language—to address hate speech. Weiss' group created a soap opera, New Dawn—currently one of the most popular shows in Rwanda—that features residents from two villages in conflict. The protagonists of the show model the behavior of "active bystanders"—those who resist violence and encourage reconciliation. Extensive evaluations of the program have shown that exposure to its messages has changed viewers' attitudes about resolving conflict.

"We show people how to attack problems, not people," Weiss said.

The February 5 event was held at the United States Holocaust Memorial Museum and co-sponsored by the United Nations Office on Genocide Prevention and the Responsibility to Protect, the United Nations Special Rapporteur on the Promotion and Protection of the Right to Freedom of Opinion and Expression, and the Permanent Mission of Norway to the United Nations.

Tags