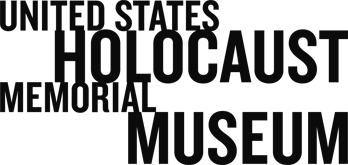 Kenyans Call for Calm While Awaiting Election Outcome
By Susan Benesch
Kenyans have every right to be impatient, since they still don't know who they elected president, after standing under the blazing sun for up to six hours on Monday, to vote. Election day generally went well, as in 2007—prior to the outbreak of post-election violence in which more than 1,300 people were killed after that election's results were disputed. This time around, despite a deadly attack on a police station in the coastal city of Mombasa by a local separatist group and reports of voting irregularities, millions of voters cast their ballots peacefully and have been waiting patiently for the results. The count has gone slowly, and finally the electoral commission announced that its electronic vote-counting system had crashed, inspiring rumors that it was hacked.
Indeed, all kinds of rumors are flying intensely. At the same time, many Kenyans—offline and online—have been diligently reminding each other not to spread rumors, to stay calm, and to keep the peace. "One People, One Nation, One Destiny," reads one of many tweets intended to forestall suspicion and violence along tribal lines, many of which have been broadcast on television, exponentially increasing the impact of those online messages.
Humor abounds as well. "At this rate, the Vatican will choose a new Pope before we Kenyans get our votes counted," groused one tweet. This has bolstered patience while thousands of Kenyans have stayed home from work since the election, glued to the TV as announcers intone the numbers of votes won by each local candidate in each local race, on and on and on.
On election day itself, a man painted "Wanted—Peace Alive" on the tarmac of a road near a polling station. The news media have joined in the effort in many ways also: the top Kenyan newspaper, "The Daily Nation" ran this banner front-page headline on Election Day: "Never Again."
The government and innumerable NGOs have also formed something of a "peace industry," blanketing Kenya with peace advertising, but quite a bit of it is spontaneous. It's impressive and inspiring. I have never seen such a mindful, collective effort to forestall violence.
Now the electoral commission is manually compiling the results and we are all waiting. Kalonzo Musyoka, the running mate of Raila Odinga, one of the two leading candidates for president, suggested today that the election is being rigged, and charged that the electoral commission has broken the law by evicting political party representatives from the tallying center. Musyoka did add, "This is not a call for mass action" and said his coalition is committed to the rule of law.
Kenya's political leaders—especially the leading candidates—must be extremely careful of what they say when the electoral commission announces its results. (That should happen sometime between tomorrow and Monday, the deadline under the law). They have every right to protest irregularities, especially if might swing the results of the election, but heated accusations could also easily inflame tensions again. They must not squander the tremendous effort to maintain peace, by the Kenyan government, by innumerable local and foreign NGOs, but far more importantly by the admirable Kenyan public themselves, or as they are known here, the wananchi.
Susan Benesch is currently serving as the Edith Everett Genocide Prevention Fellow at the United States Holocaust Memorial Museum.
Tags