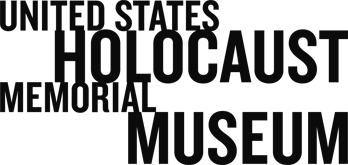 Kenya Votes Yes
At a Museum seminar last year on speech, power, and violence, experts discussed how media, particularly local-language radio and text-messaging, spread hate speech in Kenya prior to and during the December 2007 election violence that left more than 1,000 people dead. Political parties in Kenya divide largely along ethnic lines, and anger over the presidential election results erupted into political violence with ethnic overtones. Human rights advocate Maina Kiai explained (in "Hate Speech and the Political Crisis in Kenya," PDF), "In cases such as Kenya's, the frustration with the way power is wielded and the overt favoritism that communities whose leaders control the state enjoy, make it easier to fuel tensions and conflicts."

But this week, in a national referendum, Kenyans voted for a new constitution that may go a long way toward reforming the nation's political environment. Designed to address the iniquities that led to the 2007 violence, the new constitution was approved in a peaceful vote that has set the stage for general and presidential elections in 2012.

The new constitution attempts to lessen the impact of ethnicity in Kenyan politics. Among other reforms, it stipulates that in order to be elected president, a quarter of the votes must come from over half of the 47 newly-demarcated counties in Kenya. This is designed with the hope of preventing a single ethnic group from propelling its candidate to victory. Tackling practices of corruption and patronage that operated since colonial days, the constitution also attempts to wrestle with the contentious issue of land reform, the devolution of power to the new counties, and an overhaul of the nation's judiciary and police.

As BBC reports, Kenyans now face an intensive legislative process to implement these reforms.

Tags