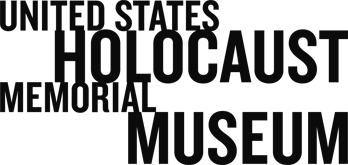 Excerpts from leaked UN memo on Abyei violence
Below are excerpts from a UN Mission in Sudan memo about the Sudanese Armed Forces' attack on Abyei. The memo was leaked to the media and is available in full here.

"On the night of 21 May 2011, SAF attacked and took control of Abyei, amidst artillery shelling, armored tank firing, mortar shelling, and machine gun fire. There was heavy fighting, especially around UNMIS compound, presumably between the SAF and South Sudan Police Services (SSPS) and possibly armed Ngok youths."

"On the morning of May 22, northern aligned armed PDF and Misseriya militia elements from Goli, Alal and surrounding Abyei areas moved into Abyei and according to information gathered, they began moving from tukul to tukul, and allegedly killed residents trapped therein, mostly Ngok Dinkas. An elderly woman who took refuge in the UN camp, in an interview, stated that her 37 year son old was murdered in her presence. She also said that she saw some disabled persons being killed. Another woman also sheltered at UNMIS claimed that she was raped."



The report continues by detailing some of the aftermath:

"Abyei is virtually empty and deserted"

"A number of the Abyei residents were killed"

"Large numbers of armed Misseriya Militia entered Abyei"

"Many houses and tukuls have been razed."

"Massive looting has taken place by the SAF and the Misseriya"

"On May 26, the SAF blew up the Banton Bridge on River Kiir, thus effectively cutting road linkage between Abyei and Agok."

"The UNMIS Safe Haven, established as part of the strategy for the protection of civilians to provide protection for up to 1500 persons, was not activated and hence was not used by the residents of Abyei"



The memo also offers analysis of the violence and its context:

"The SAF attack and occupation of Abyei and the resultant displacement of over 30,000 Ngok Dinkas from Abyei is tantamount to ethnic cleansing..."

"The Abyei attack, from all indications is not a retaliatory and offensive action occasioned the attack on the SAF convoy by the SSPS on May 19. Rather, the attack and occupation of Abyei by SAF was part of a deliberate plan by the North conceived long before the Dokura incident as evidenced by the SAF troop build up in the area before the attack. The SSPS attack may only have precipitated the timing."
Tags