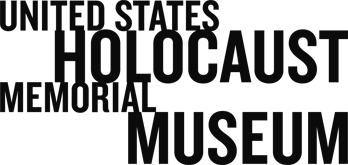 Do We Have a Responsibility to Protect?
How to make "Never Again" a reality is one of the most difficult challenges world leaders grapple with, faced with the persistence of genocide and mass atrocities today. To explore their options and obstacles, the United States Holocaust Memorial Museum and the San Francisco World Affairs Council recently hosted a public discussion, "Preventing Genocide: Do We Have a Responsibility to Protect?" In a wide ranging conversation, the Museum's Mike Abramowitz, director of the Center for the Prevention of Genocide, and former presidential special envoy to Sudan, Richard Williamson, concluded unequivocally that policymakers and citizens all have a responsibility to act when faced with genocide or mass atrocities.
Abramowitz, author of a recent Washington Post op-ed on the subject, and Williamson, co-author with former secretary of state Madeleine Albright of the newly released report on the Responsibility to Protect (R2P), talked about what the Museum is doing to help sound the alarm about areas of concern, such as this current statement on Burma's Rohingya, as well as the Museum's work to help the US government increase its capacity to confront genocide and mass atrocities. They discussed the long list of options that policy makers have for early engagement, including monitoring warning signs and raising the alarm, using a full range of diplomatic tools including sanctions and diplomatic engagement, leading and supporting international efforts, and implementing the Responsibility to Protect.
Drawing on their own experiences, Abramowitz and Williamson candidly addressed the costs of inaction and the longlasting human toll of genocide and mass atrocities. As they noted, these situations do not arise out of nowhere and are not based primarily on ancient hatreds, but are calculated decisions taken by leaders to "open the gates of hell." Citizens and policymakers have a responsibility to raise their voices and take action to confront those leaders and their crimes.
Watch the full program here. (external link)
Tags