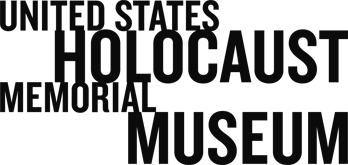 Do Actions Speak Louder Than Words? When It Comes To Punishing Genocide, Both Matter.
On this day nine years ago, the Rwanda "Media Trial" opened at the International Criminal Tribunal for Rwanda (ICTR). Three Rwandan journalists stood before the judges, accused of using the media to spread hate speech and directly incite violence during the 1994 genocide. The trial raised important questions about the nature of speech and genocide: Did media directly influence the killing? What speech is protected under the freedom of the press? How can the intent behind words be determined? In a landmark decision, ICTR judges ultimately convicted all three men of direct and public incitement to genocide, one of several punishable acts outlined in the Genocide Convention. Handing down the verdict, the ICTR judges declared to the men, "Without a firearm, machete, or any physical weapon, you caused the deaths of thousands of innocent civilians."

A newly published article in the Holocaust Encyclopedia, "Incitement to Genocide in International Law", traces the history and development of this crime's definition, from its foundation in the trials of major Nazi war criminals following the Holocaust and WWII to current debates over its use. In a second important trial at the ICTR, on December 2, 2008, ICTR judges found Rwandan composer and singer Simon Bikindi not guilty for his songs espousing hatred of Tutsi. However, they did convict him for statements he made on a loudspeaker in the Rwanda countryside during the genocide. The case demonstrated the difficulty of determining the implications and intent of speech.

Senior prosecutor for the ICTR and profiled here in our gallery of eyewitness testimonies, Stephen Rapp described the significance of issues raised during the Media Trial, "A key question is what kind of speech is protected and where the limits lie. It is important to draw that line. We hope the judgment will give the world some guidance."
Tags