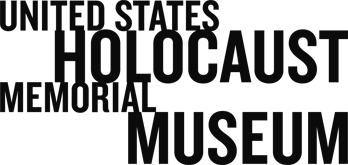 Continued Violence Against Sudanese Civilians
Southern Sudan

On February 7, 2011, Sudanese authorities released the final results of the near-unanimous vote for southern independence from the North, and President Bashir reiterated his commitment to respect the South's decision. The process was largely peaceful and well-organized, an important achievement given Sudan's recent history of war, but its conduct also raised questions about the political challenges that now await Southern Sudan. Jort Hemmer, of the Conflict Research Unit in the Netherlands, observes:

In various areas in Southern Sudan, local chiefs, the SPLM [Sudan People's Liberation Movement], the police and plain clothed security officials were involved indentifying and mobilizing people who had not yet cast their vote, particularly towards the end of the week. Some centers were keeping separate lists with the names of these 'no-shows' to facilitate this search…. In sum, the referendum demonstrated a worrisome lack of political space in Southern Sudan…
Concerns about the South's capacity to reform its institutions and improve governance and human rights were echoed by
Human Rights Watch
(HRW), which noted that southern opposition parties are already complaining of being excluded from the forthcoming constitutional review. While there are significant issues still to be negotiated with the North, the need to resolve underlying tensions between southerners themselves also remains paramount for the emerging nation. Last week, rebellious renegade soldiers led by General George Athor attacked two towns in the southern state of Jongei, reportedly killing over 200 people when civilians, including children, were chased into the river and either drowned or were shot. A senior SPLM official has accused the North of backing Athor financially and militarily, although
Small Arms Survey
has found no evidence to support similar, previous claims. A rogue actor in the South, Athor defected from the southern army – where he was once involved in a violent civilian disarmament campaign that left more than 1,500 dead – to run unsuccessfully for governor in Jonglei. He then launched a rebellion against the southern government in April and eventually signed a ceasefire agreement, now broken, four days before the referendum.
Post-referendum fighting also broke out in early February in the border town of Malakal between Joint Integrated Units of southern and northern forces, which are to be dissolved and returned home to their respective commands.
For an overview of some of the unresolved issues still at stake in the separation process, including the status of Abyei, view our
latest situation update
.
Darfur, Sudan
In recent weeks, just as international attention focused almost exclusively on Southern Sudan, Darfur saw a dramatic increase in attacks on civilians by rebels and the Sudanese government. HRW
reports
that the situation's sharp deterioration recalls past patterns of violence that include aerial bombing by the Sudanese government and ethnically targeted violence. In North Darfur, a series of attacks beginning in mid-December in Shangil Tobayi and lately destroying eight villages in Tabit has caused tens of thousands to flee. On December 26, government forces in Land Cruisers and on camels and horses attacked the ethnic Zaghawa section of Shangil Tobayi. At the same time, rebels attacked ethnic Birgid communities, whose members are in the Sudanese army and are seen as pro-government.
The heightened level of violence follows the December dismissal from government of presidential adviser
Minni Minawi
, who subsequently moved to Juba, the capital of South Sudan. A Darfurian rebel leader, Minawi joined the government in Khartoum after being the only major rebel to sign a peace agreement in 2006. He has now once again taken up arms and his time in Juba raised concerns in the North about possible alliances between Darfur and the South.
Tags