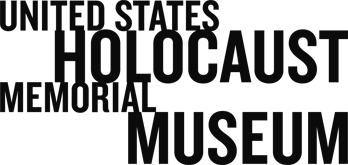 Conflict Troubles South Sudan as it Suspends Negotiations with the North
South Sudan has suspended negotiations with the North and accused Omar al-Bashir's government in Khartoum of arming rebel groups in an effort to weaken it before the country splits in July. This move follows recent incidents of violence in Abyei, Malakal and Jonglei state that have shaken the stability of the South.

Clashes have recently intensified between Sudan People's Liberation Army (SPLA) and a rebel group led by General George Athor, a rogue actor in the South and former chief of staff in Southern Sudan's army. Media reports indicate that dozens may have died, including numerous civilians, during a clash between SPLA forces and Athor's militia earlier last week in the state of Jonglei. The SPLA has declared a large part of Jonglei state a no-go area, hindering humanitarian and investigative efforts. On Saturday, March 12, heavy fighting between SPLA forces and another renegade militia led by Commander Olony broke out in Malakal, Upper Nile state's capital. It remains unclear whether this attack was aligned with Athor's forces.

Bashir's National Congress Party has denied allegations that it supports Athor's militia or any other rebel group.

The breakdown in negotiations leaves the crisis unresolved in the volatile border region of Abyei, where violence in the first week of March reached levels unseen since 2008. Militias associated with the Missiriya, semi-nomadic cattle-herders whose status as residents of Abyei has been debated, have attacked South Sudan police positions at Todac, Makar Abyior, and the villages of Todac, Tajalei, and Wungok. The violence left approximately 149 dead and displaced tens of thousands of civilians. On March 14, the UN complained that its peacekeepers have been consistently denied access to -- and considerably restricted in their movements around -- areas of conflict in Abyei.

On March 16, the UN Secretary-General's Special Advisers on the Prevention of Genocide and the Responsibility to Protect issued a statement on the situation in Abyei and expressed concerns current tensions "could easily trigger further ethnic-based violence in Abyei."

With only four months left until the South's official independence, these incidents of violence impede the resolution of many post-referendum issues and raise substantial questions about Southern Sudan's capacity to govern a new state peacefully and democratically.

For more information, see the Enough Project's overview of militias in South Sudan.


Tags