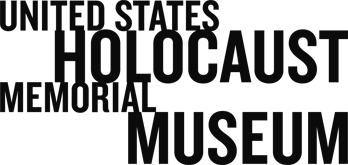 "Mass graves? We've never had mass graves."
The year 2009 was the most violent South Sudan has seen since the signing of the 2005 peace agreement, with the death rate higher than in Darfur. In clashes far more serious than simple cattle raids, villages -- rather than cattle camps -- have been attacked and women and children targeted. "Violence is surging," reports Medecins Sans Frontieres. "Plunging people from one disaster to the next." UN officials have noticed an unusual "ease and availability of ammunition" in the region, which suggests an influx of weapons, possibly from northern Sudanese officials interested in breeding chaos in the south.

"This is madness," said Diing Akol Ding, a county commissioner near Duk Padiet, one of the sites of recent violence. Showing a photograph of a dozen people wrapped in blankets, buried in a ditch, he tells The New York Times, "Mass graves? We've never had mass graves."

In Darfur, the situation remains unstable, unpredictable, and dangerous. In December, five peacekeepers from Rwanda, members of UNAMID, the UN force in Darfur, were killed in separate incidents by unidentified gunmen. The UN's latest report on UNAMID documented repeated cases of government officials harassing and limiting movements of the international peacekeepers in violation of the Status of Forces Agreement with the government of Sudan.

International organizations are beginning to ring alarm bells for the entirety of Sudan as the nation's April elections approach. In a new report, "Sudan: Preventing Implosion," the International Crisis Group (ICG) warns that "Sudan is sliding towards violent breakup." It insists that without cooperation to support the implementation of the Comprehensive Peace Agreement and additional negotiations to settle conflict in Darfur, a "return to North-South war and escalation of conflict in Darfur are likely."

The report further explains that the National Congress Party (NCP) -- the controlling party in Khartoum -- and the Sudan People's Liberation Movement (SPLM) in the South want elections for the wrong reasons. The NCP hopes to regain legitimacy for President Bashir, who is wanted by the International Criminal Court (ICC) for war crimes and crimes against humanity. The SPLM hopes that elections will help South Sudan focus on its self-determination referendum in 2011. According to the ICG, "[The SPLM] threatens to declare unilateral independence if pushed to accept a referendum postponement."

The dominating interests of the NCP and SPLM threaten to squeeze out opposition parties in both the north and south, as well as disenfranchise millions of citizens who could not register to vote. ICG reports that at least two million Darfur IDPs who have been unable to return home may be kept from the political process, while occupiers of their lands elect local representatives.

While a return to war is not inevitable in Sudan, international actors as well as key players across Sudan must redouble their efforts to guarantee the people of Sudan a secure and politically stable future.


Tags