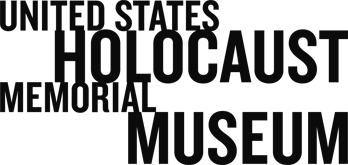 Lvov, Poland: Soviet Occupation
In the 1930s the city of Lvov, now part of Ukraine, lay in the region known as East Galicia in Poland. At that time, Lvov housed the third-largest Jewish community in Poland, after Warsaw and Lodz. According to the 1931 census, 104,682 Jews lived in Lvov, comprising approximately one-third of the municipal population. In autumn 1939, the Soviet Union occupied East Galicia and Lvov under the terms of the Ribbentrop-Molotov nonaggression pact. Fearing the Germans, many Jews believed the Soviet occupiers to be less threatening than the Nazis. Although thousands of Jews fled Poland, some remained and moved into Lvov.
The Soviets occupied Lvov from September 1939 until June 1941. During that time, commercial interests were nationalized by the state-run economy. The occupying forces seized the personal property of many members of the city's well-to-do population. Simultaneously the Soviets labeled many educated and affluent Jews as "bourgeois" enemies of the state. These so-called enemies faced exile to a Siberian gulag or death.
Map of Poland in 1933 with Lvov indicated
Map showing German invasion of Poland in 1939
Read more about the German-Soviet Pact