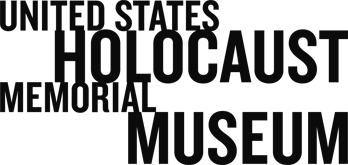 Lvov, Poland: German Occupation
On June 22, 1941, in violation of the nonaggression pact, Germany invaded the Soviet Union. The war on the eastern front had begun. By June 30, German troops captured Lvov. The fate of the city and its Jewish inhabitants lay in the hands of the German occupiers.
Acts of plunder and brutality against and the isolation of the Jewish population began immediately. The Germans replaced the retreating Soviet forces and brought with them an Einsatzgruppe, a mobile killing squad. Commanded by SS General Otto Rasch, the Einsatzgruppe assigned to Lvov incited the local population to acts of violence against Jews. With the retreat of the Soviets and the discovery of bodies of victims of the Soviet secret police (manipulated by the Germans to full propagandistic advantage), the rage of the general population against the Soviet occupiers exploded. The Einsatzgruppe directed this anger toward Jews by spreading rumors that Jews were responsible for the arrests, deportations, and killings suffered at the hands of the Soviets. In a series of bloody pogroms that lasted into July, armed Ukrainian "militia" (often directed by Einsatzgruppe personnel) roamed the streets harassing, beating, and killing Jews. By the end of July, 6,000 were dead. The victims were buried in the sandy hills known as the Gora Piaski bordering the Jewish cemetery.
German forces and their auxiliaries directed several Aktions against the Jewish population in order to isolate them through ghettoization and reduce their numbers by direct murder or calculated neglect. Many died from starvation, exposure, and disease. From June 1941 until July 29, 1944, when Soviet forces recaptured Lvov, Jews suffered under the Nazi occupiers. In September 1944 the Jewish Committee of Lvov, active after the Soviets recaptured the city, counted the remaining survivors. Out of a population of more than 100,000 in 1931, only 3,400 were known to have survived. Of these, 2,080 were women and 32 (of the 3,400 counted) were medical doctors. Dr. Lucja Frey Gottesman, the subject of the Fragebogen, was not among the recorded survivors.
Map of Poland in 1933 with Lvov indicated