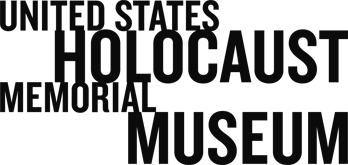 About the Encyclopedia
Each of the Encyclopedia's seven volumes will describe a particular set of sites, according to their type or subordination. Within the volumes, the entries are further organized to illuminate aspects of the sites' development and operation. In this way, the reader can gain an understanding, not just for the details of individual sites, but for the system as a whole. Photographs, charts, and maps supplement the text, and extensive indexes assist the reader in finding particular places, people, and organizations.
Overview
VOL. I:
EARLY CAMPS, YOUTH CAMPS, AND CONCENTRATION CAMPS AND SUBCAMPS UNDER THE SS-BUSINESS ADMINISTRATION MAIN OFFICE (WVHA). Editor: Geoffrey P. Megargee; Foreword: Elie Wiesel. Published June 2009.
Contains entries on 110 early camps, 23 main SS concentration camps (including Auschwitz, Buchenwald, and Dachau), 898 subcamps, 39 SS construction brigade camps, and three so-called youth protection camps. Introductory essays provide broader context, while citations and source narratives offer the basis for additional research. The volume is more than 1,700 pages, with 192 photographs and 23 maps. Purchasing information (external link).
Volume I Contents (PDF)
Volume I Places Index (PDF)
VOL. II:
GHETTOS IN GERMAN-OCCUPIED EASTERN EUROPE. General Editor: Geoffrey P. Megargee; Volume Editor: Martin Dean; Introduction: Christopher R. Browning. Published April 2012.
Provides a comprehensive account of how the Nazis conducted the Holocaust throughout the scattered towns and villages of Poland and the Soviet Union. It covers more than 1,150 sites, including both open and closed ghettos. Regional essays outline the patterns of ghettoization in 19 German administrative regions. Each entry discusses key events in the history of the ghetto; living and working conditions; activities of the Jewish Councils; Jewish responses to persecution; demographic changes; and details of the ghetto's liquidation. Personal testimonies help convey the character of each ghetto, while source citations provide a guide to additional information. Documentation of hundreds of smaller sites—previously unknown or overlooked in the historiography of the Holocaust—make this an indispensable reference work on the destroyed Jewish communities of Eastern Europe. Purchasing information (external link)
Volume II Contents (PDF)
Volume II Places Index (PDF)
VOL. III:
CAMPS AND GHETTOS UNDER EUROPEAN REGIMES ALIGNED WITH NAZI GERMANY. Geoffrey P. Megargee, General Editor; Joseph R. White, Volume Editor; Mel Hecker, Contributing Editor. Published May 2018.
Volume III of the Encyclopedia describes over 700 sites in Bulgaria, Croatia, Finland, France, Hungary, Italy, Norway, Romania, Serbia, and Slovakia, as well as in French and Italian colonies in Africa, and in Italian-occupied territories in Europe. Introductory essays on each of the countries provide background information on broader developments having to do with the various camp systems. The volume is more than 1,000 pages, with 124 illustrations and 22 maps.
Volume III Contents (PDF)
Volume III Places Index (PDF)
FORTHCOMING volumes
VOL. IV:
CAMPS AND OTHER DETENTION FACILITIES UNDER THE GERMAN ARMED FORCES, including prisoner-of-war camps, military brothels, work camps for Tunisian Jews, and military penal camps and prisons. Editors: Geoffrey Megargee, Rüdiger Overmans, and Wolfgang Vogt.
VOL. V:
Nazi Sites for Racial Persecution, Detention, Resettlement, and Murder of Non-Jews, including a variety of penal camps, prisons, and other sites for mostly non-Jewish prisoners who were the victims of extra-judicial actions. Specific types of sites include "euthanasia" centers, sites of forced abortion and infanticide, Justice Ministry prisons, so-called work education camps, Gestapo prisons, camps for Roma, "Germanization" facilities, and resettlement camps for Poles. Editors: Jan Lambertz and Patricia Heberer-Rice.
VOL. VI:
EXTERMINATION, LABOR, AND TRANSIT CAMPS FOR JEWS. This volume encompasses the various kinds of camps, outside the concentration camp system, that the SS used to hold, persecute, exploit, and murder Jews. Editor: Alexandra Lohse.
VOL. VII:
CAMPS FOR FOREIGN FORCED LABORERS, including tens of thousands of camps for foreign workers, under a variety of governmental and quasi-governmental institutions and private firms. Also includes sites of forced abortion and infanticide. Volume Editors: Joseph White and Martin Dean.
Read a New York Times article (external link) about the project.