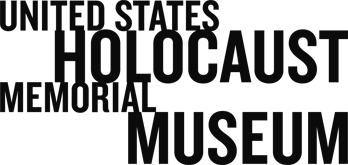 Encyclopedia of Camps and Ghettos, 1933–1945
Encyclopedia of Camps and Ghettos, 1933–1945
Birkenau, 2000. —US Holocaust Memorial Museum, gift of Geoffrey Megargee
Birkenau, 2000. —US Holocaust Memorial Museum, gift of Geoffrey Megargee
Auschwitz, Dachau, the Warsaw Ghetto... These are names that resonate with anyone who knows the story of the Holocaust. Most people are shocked, however, to learn just how many camps, ghettos, and other sites of detention, persecution, forced labor, and murder the Nazis and their allies ran: over 42,000. Likewise, few people know much about the conditions in those places, or how broad the range of prisoner experiences was.
In order to fill this vast gap in our knowledge, the Museum and Indiana University Press are compiling and publishing an Encyclopedia of Camps and Ghettos, 1933–1945. Specifically, the work aims to answer basic questions about as many individual sites as possible; to provide scholars with leads for additional research; and to memorialize the places where so many millions of people suffered and died.
Work on this enormous project began in 1999; it involves a small team of editors, writers, and researchers at the Museum, plus hundreds of volunteers and scholars from all over the world. Three volumes have already appeared, and four more are in preparation. When it is complete, the Encyclopedia will be the most comprehensive and up-to-date guide to the Nazi camp system in existence.
The Museum would like to thank the following donors, without whose support the Encyclopedia of Camps and Ghettos could not exist:
The Helen Bader Foundation
The Conference on Jewish Material Claims Against Germany, Inc.
The Stiftung Erinnerung, Verantwortung und Zukunft
The Benjamin and Seema Pulier Charitable Foundation, Inc.
Diane and Howard Wohl
The Jewish Foundation for the Righteous
Read a New York Times article (external link) and watch a PBS NewsHour report (external link) on the project.
Download Volumes I and II for Free
Note that volumes I and II of the Encyclopedia are now available free, online, in their entirety. Download the PDFs.
Volume I
Early Camps, Youth Camps, and Concentration Camps and Subcamps under the SS-Business Administration Main Office (WVHA)
Geoffrey P. Megargee, Editor
Foreword by Elie Wiesel
This volume contains entries on 110 early camps, 23 main SS concentration camps (including Auschwitz, Buchenwald, and Dachau), 898 subcamps, 39 SS construction brigade camps, and three so-called youth protection camps. Introductory essays provide broader context, while citations and source narratives offer the basis for additional research.
Volume I has received the 2009 National Jewish Book Award, the 2010 Judaica Reference Award (external link) from the Association of Jewish Libraries, and Library Journal's Best of Reference 2009. It was also designated a Choice magazine 2010 Outstanding Academic Title.
1,796 pp., 192 b&w illustrations, 23 maps
Hardback (two individual books) 978-0-253-35328-3
$295.00
Volume I purchasing information (external link)
Volume II
Ghettos in German-Occupied Eastern Europe
Geoffrey P. Megargee, General Editor
Martin Dean, Volume Editor
Introduction by Christopher R. Browning
This volume provides a comprehensive account of how the Nazis conducted the Holocaust throughout the scattered towns and villages of Poland and the Soviet Union. It covers more than 1,150 sites, including both open and closed ghettos. Regional essays outline the patterns of ghettoization in 19 German administrative regions. Each entry discusses key events in the history of the ghetto; living and working conditions; activities of the Jewish Councils; Jewish responses to persecution; demographic changes; and details of the ghetto's liquidation. Personal testimonies help convey the character of each ghetto, while source citations provide a guide to additional information. Documentation of hundreds of smaller sites—previously unknown or overlooked in the historiography of the Holocaust—make this an indispensable reference work on the destroyed Jewish communities of Eastern Europe.
2,096 pp., 192 b&w illus., 20 maps
Cloth 978-0-253-35599-7
$295.00
Volume II purchasing information (external link)
Volume III
Camps and Ghettos under European Regimes Aligned with Nazi Germany
Geoffrey P. Megargee, General Editor
Joseph R. White, Volume Editor
Mel Hecker, Contributing Editor
Germany was obviously central to the Holocaust, but it did not act alone. Volume III of the Encyclopedia describes over 700 sites in Bulgaria, Croatia, Finland, France, Hungary, Italy, Norway, Romania, Serbia, and Slovakia, as well as in French and Italian colonies in Africa, and in Italian-occupied territories in Europe. These were the places where allies of Germany, satellite states, and collaborationist governments imprisoned, enslaved, tortured, and killed the people they and the Germans considered enemies: Jews, Roma and Sinti, political opponents, and colonial subjects, among others. Experts on and from the countries in question drew on records in 14 different languages, from a multitude of archives, in order to write the entries. Introductory essays on each of the countries provide background information on broader developments having to do with the various camp systems. This volume is the one single source for information on these sites, in any language.
1,016 pp., 124 b&w illustrations, 22 maps
Hardback 978-0-253-02373-5
$150.00
Volume III purchasing information (external link)
"This magnificent collective effort, uniting the research and expertise of leading scholars from around the world, provides a fundamental new reference for the history of the Holocaust. Anyone who wishes to understand the variety of Jewish experience in the ghettos and the scale of the destruction of a whole European world must consult this encyclopedia."

—Timothy Snyder, author of Bloodlands