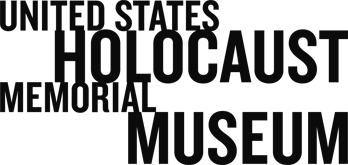 Fellow Ms. Stephanie Benzaquen
Leon Milman Memorial Fellow Ms. Stephanie Benzaquen
Stephanie Benzaquen is a PhD candidate in art history and a researcher at the Centre for Historical Culture, School of History, Culture, and Communication, at Erasmus University Rotterdam in the Netherlands. She received master's and bachelor's degrees in art history from the Université La Sorbonne Paris I. For her Leon Milman Memorial Fellowship, she conducted research for her project "Art Theory and Cultural Memory of the Holocaust: Reading Images of Nazi Atrocities with Warburg's Mnemosyne Atlas."

Ms. Benzaquen is the author of several articles, including "Witnessing and Reenacting in Cambodia: Reflection on Shifting Testimonies" (2012); "Looking at the West Looking Away? Khmer Rouge, Western Blindness, and Documentary Images" (2011); and "Remediating Genocidal Images into Contemporary Art: The Case of Tuol Sleng Mug Shots" (2010). She is a 2010 recipient of a fellowship at the Stone Summer Theory Institute at the School of the Art Institute in Chicago, Illinois, and was a researcher in the Theory Department at Jan van Eyck Academie in the Netherlands. She has language skills in French, Hebrew, and English.

During her tenure at the Center, Ms. Benzaquen conducted research in art theory and the cultural memory of the Holocaust in the period from 1980 until 2000, as well as art theory's memorialization of the Holocaust. She drew from materials in the Museum's archival and artifact collections, including documentation created by the Allied forces on the liberation of Europe and the Nazi camps, artifacts made by Holocaust survivors, records about and from displaced persons camps, and photographs made by perpetrators.
Ms. Benzaquen was in residence at the Mandel Center from April 1 to July 30, 2012.