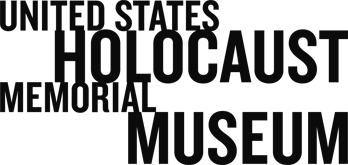 Curt C. Silberman
Curt C. Silberman was a jurist, community leader, and organizer of numerous Jewish organizations and social agencies in Germany and the United States. He devoted his life to fighting for the rights and serving the interests of Jews and Jewish victims of Nazi persecution, and to assuring that the roots of prejudice and the Holocaust, and the lessons thereof, are understood so as to serve for the betterment of society.
Born in Würzburg, Germany, in 1908, Silberman practiced law until the Nazis banned Jews from the legal profession in 1935. During the 1930s he was responsible for the saving of lives and emigration of Jews from the Würzburg region, often as a result of negotiations with the Gestapo. He was briefly imprisoned by the Nazis during this period.
In 1938, he and his wife, Else, fled to the United States after Kristallnacht and settled in New Jersey. Curt Silberman was recognized as an expert on legal and political questions relating to international human rights and as a leader of the German Jewish community in America. He served as president of the American Federation of Jews from Germany and was a founder and member of the curatorium of the Leo Baeck Institute. As a member of the Executive Committee of the Conference on Jewish Material Claims Against Germany, he played a key role in the establishment of a just body of reparations law and the fair distribution of resources to victims of Nazism. He received an honorary doctorate from Middlebury College in 1995 and endowed a program in Holocaust studies there.
Curt Silberman's intellectual pursuits ranged from the Holocaust, to immigration and reparations issues, to the broader lessons of the Holocaust learned from the failure of democratic society in Germany, which he witnessed firsthand until he and Else escaped at age 30, and to which he devoted the subsequent 64 years of his life memorializing, understanding, and teaching.