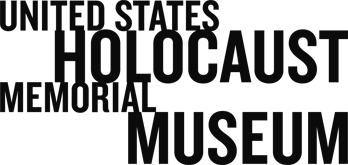 Faculty Seminars
Seminars at the Jack, Joseph and Morton Mandel Center for Advanced Holocaust Studies strengthen teaching about the Holocaust at North American institutions of higher education. Each year, the Mandel Center organizes three seminars to assist faculty members who are teaching or preparing university-level courses on the Holocaust. These seminars provide them with resource materials, model presentations on key issues, and suggested approaches for teaching difficult topics.
Taught by leading figures in the field, each seminar focuses on a specific academic discipline or subject and typically engages 20 faculty members. The Museum defrays the cost of accommodation and travel for all non-local participants and offers opportunities to use the Museum's extensive Library and Archives. The first seminar focusing on strengthening Holocaust teaching at the college and university levels was taught by Raul Hilberg in 1999.
The Mandel Center's three seminars are:
The Mandel Center chooses seminar participants from a broad spectrum of college and university faculties. View the list of institutions with scholars who have participated in the past.
To receive future program announcements, please sign up for our mailing list.