Start of Main Content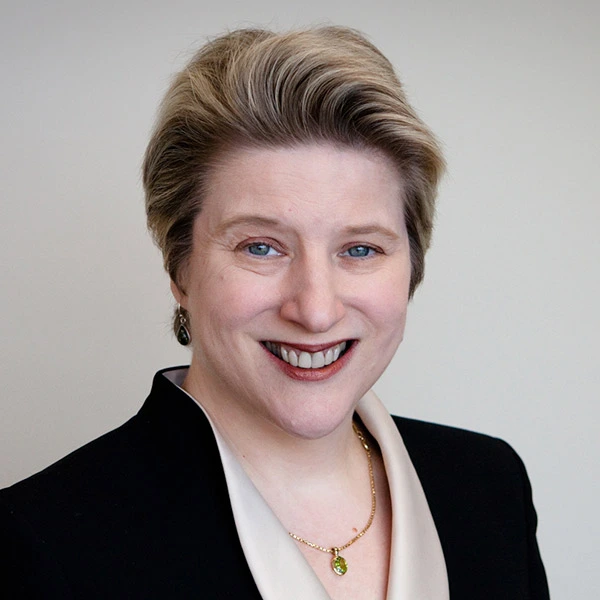 Director, Division of the Senior Historian and Senior historian
Dr. Heberer Rice joined the Museum in 1994 and is now the Museum's senior historian. She serves as a specialist on medical crimes and eugenics policies in Nazi Germany, educates groups inside and outside the Museum, and vets a wide range of Museum content for historical accuracy, including the Holocaust Encyclopedia.
Dr. Heberer Rice is currently coediting Nazi Sites for Racial Persecution, Detention, Murder, and Resettlement of Non-Jews, a forthcoming volume of the Museum's Encyclopedia of Camps and Ghettos, 1933–1945.
She serves as one of several international experts on the Max Planck Society's "Victims of Euthanasia" committee to identify for proper burial any human brain specimens from Nazi victims that still remain in the organization's medical collections.
She was president of the American Friends of the Documentation Center of Austrian Resistance (2012–14).
Education
PhD, German and central European history, University of Maryland, College Park, Maryland, 2001

PhD Exchange Fellowship, Free University of Berlin, 1990–91

MA, European history, Southern Illinois University, Edwardsville, Illinois, 1989

BA, history and German literature, Southern Illinois University at Edwardsville, 1986
Languages
Select Publications
"'The Useless People': War Crimes, Judgement, (Non) Memory: A Forum," in "The Useless People." Mass Murder of Psychiatric Patients and Disabled People during the Nazi Occupation: Investigation, Justice and Politics of Memory, eds. Gelinada Grinchenko etal. L'viv: Ukraina Moderna (2020)

Children during the Holocaust, a volume in the Mandel Center's series, Documenting Life and Destruction: Holocaust Sources in Context (2011, reprint 2015)
Select Recorded Presentations and Interviews
Panel, "Comparative Racial Regimes: Jim Crow in the United States, Apartheid in South Africa, and the German Nazi Regime,"  Yale University, October 2022

Disability Awareness Month: 'Science' that Maimed, October 2022 Facebook Live program with Museum historian Edna Friedberg

"Battles for Belonging: Race, Citizenship, and Exclusion in the Pacific Northwest and Nazi Germany," Panelist at Oregon State University, Corvallis, Oregon, November 2021

"Disability Awareness Month: Remembering the Nazis' First Victims of Mass Murder," October 2021 Facebook Live program with Museum historian Edna Friedberg

"Challenges and Opportunities in Teaching the Legacy of the Holocaust to Health Professions Students" January 2021 panel discussion, Center for Bioethics and Humanities, University of Colorado

"How Healers Became Killers: Nazi Medical Professionals," January 2021 keynote address, Holocaust Memorial Center, Farmington Hills, Michigan

"Doctors Who Dared," May 2020 Facebook Live program

"A History of Eugenics," online lecture