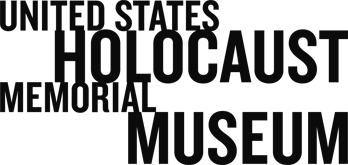 Nazi Persecution of Homosexuals 1933-1945
Cover of the September 1931 issue of The Island, a magazine for homosexuals, edited by Martin Radzuweit. —US Holocaust Memorial Museum More
A 1907 political cartoon depicting sex-researcher Magnus Hirschfeld drumming up support for the abolition of Paragraph 175 of the German penal code that criminalized homosexuality. —US Holocaust Memorial Museum More
Prisoners at forced labor in the Mauthausen concentration camp. —US Holocaust Memorial Museum, courtesy of Archiv der KZ-Gedenkstaette Mauthausen More
German police file photo of a man arrested in October 1937 for suspicion of violating Paragraph 175. —US Holocaust Memorial Museum, courtesy of Landesarchiv, Berlin More
Operating room in Barrack R1 of sick-bay in Sachsenhausen concentration camp. —Gedenkstätte und Museum Sachsenhausen, Oranienburg More
"Solidarity." Richard Grune lithograph from a limited edition series "Passion des XX Jahrhunderts" (Passion of the 20th Century). Grune was prosecuted under Paragraph 175 and from 1937 until liberation in 1945 was incarcerated in concentration camps. In 1947 he produced a series of etchings detailing what he witnessed in the camps. Grune died in 1983. —US Holocaust Memorial Musuem, courtesy Schwules Museum, Berlin More
PRESS KIT
Nazi Persecution of Homosexuals 1933–1945 is a traveling exhibition produced by the United States Holocaust Memorial Museum. Through reproductions of historic photographs and documents, this exhibition explores the rationale, means, and impact of the Nazi regime's persecution of homosexuals, which left thousands dead and shattered the lives of many more.
This exhibition is currently unavailable for booking. We apologize for the inconvenience.
The images provided here are for the promotion of the United States Holocaust Memorial Museum only. Any reproduction of the images must include full caption and credit information. Images may not be cropped or altered in any way or superimposed with any printing.