Start of Main Content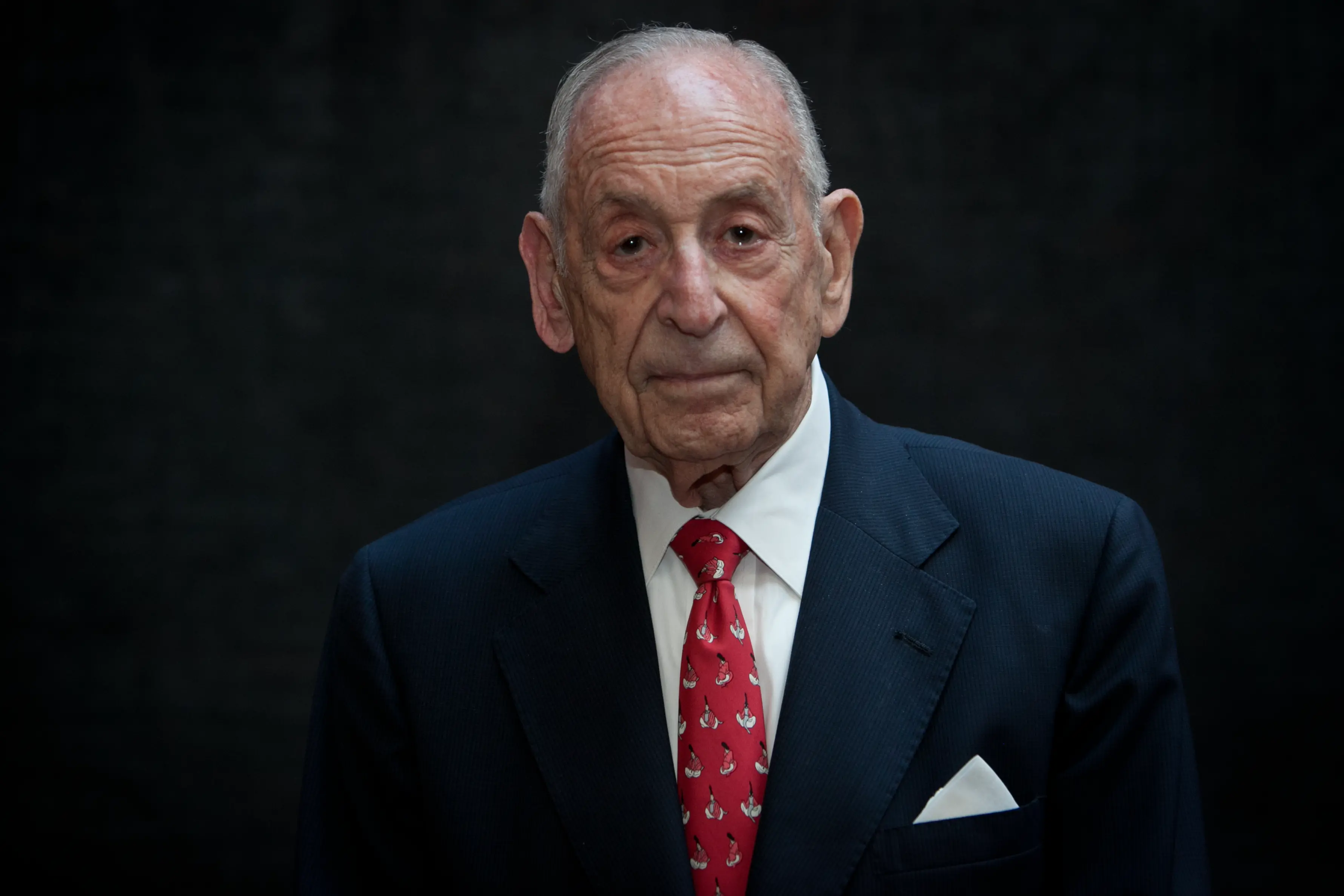 The United States Holocaust Memorial Museum deeply mourns the passing of Harvey M. "Bud" Meyerhoff, whose singular leadership led the multiyear effort to create the Museum. In the face of significant skepticism and numerous challenges, his rare combination of determination, dedication, and generosity were all exceptional. He was a man of principle, strong values, and humility.
A respected philanthropist and a civic and communal leader with extraordinary vision, he was deeply committed to the idea of an American national museum to the Holocaust, a reflection of his great devotion to our nation's democracy.
Appointed by President Reagan to chair the Museum's presidentially appointed governing Council in 1987, he led the project to design and build the Museum, successfully overseeing its completion in 1993, when it opened to widespread acclaim.
Reflecting his profound commitment to education, he endowed the Joseph and Rebecca Meyerhoff Annual Lecture series in memory of his parents. The lectures, which are held in the Museum's Meyerhoff Theater and on campuses nationwide, host distinguished Holocaust scholars.
He served on the Council from 1986–2006, having been appointed by Presidents Ronald Reagan, George H. W. Bush, and Bill Clinton. He chaired the Council from 1987–1993, was honored by the Museum in 2007 for his multiple contributions to the institution over many years, and remained active until recently.
The Museum is part of his extraordinary legacy. We shall remain forever grateful to him.