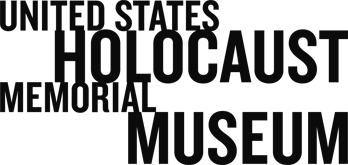 Fellow Professor Steven Bowman
Miles Lerman Center for the Study of Jewish Resistance Research Fellow Professor Steven Bowman
Professor Steven Bowman received a Ph.D. in history from the Ohio State University and a B.A. in history from the University of Massachusetts. During his fellowship at the Museum, he was Professor of Judaic Studies at the University of Cincinnati. For his Research Fellowship of the Miles Lerman Center for the Study of Jewish Resistance, Professor Bowman conducted research for his project "Jews in the Resistance Movements in Greece during WWII."

Professor Bowman is the recipient of such awards as a Senior Fulbright Professorship, a Fulbright Fellowship, a Koerner Fellowship at Oxford University, and a University of California Summer Research Fellowship, among others. He is the author of The Jews of Byzantium, 1204-1453 (University of Alabama Press, 1985). He has been a visiting professor at New York University and the University of Massachusetts, and a visiting lecturer at Haifa University and the University of California, Berkeley.

During his tenure at the Museum, Professor Bowman researched Jews in the Greek resistance movements during World War II. His research filled a gap in the scholarship on the Holocaust in Greece and more specifically Jewish resistance in Greece. Professor Bowman focused on the various levels within the leadership of the resistance movements.
Professor Bowman was in residence at the Mandel Center from August 1 to September 3, 2002.