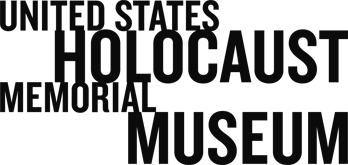 Fellow Dr. Michael Berkowitz
William J. Lowenberg Memorial Fellow on America, the Holocaust, and the Jews Dr. Michael Berkowitz
Dr. Michael Berkowitz is currently Professor of Modern Jewish History at University College London (United Kingdom). He holds a PhD and MA in history from the University of Wisconsin-Madison. As a William J. Lowenberg Memorial Fellow on America, the Holocaust, and the Jews, Dr. Berkowitz will be conducting research for his project entitled "Seeing the Enemy: Photographic-Industry Perspectives on American Jews, Emigres, and the Holocaust".
Dr. Berkowitz is a prolific writer and scholar. He is the author of five monographs, including his most recent title Jews and Photography in Britain (Austin: University of Texas Press, 2015). He is the co-editor of "We are Here": New Approaches to Jewish Displaced Persons in Postwar Germany with Avinoam J Patt (Detroit: Wayne State University Press, 2010). He has been the winner of multiple awards, fellowships, and grants.
While in residence at the Mandel Center, Dr. Berkowitz will be researching Jewish participation in photographic technologies and commercial practices from the 1930s through the Second World War and the aftermath of the Holocaust. He will use the museums various collections to further this work.
Dr. Berkowitz will be in residence through December 31, 2016 and can be contacted at his museum email mberkowitz@ushmm.org.