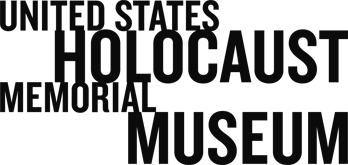 Office of Survivor Affairs
The Office of Survivor Affairs coordinates the work and activities of survivors who volunteer at the Museum and who donate thousands of hours of service annually to the Museum; organizes programs at the Museum for and involving survivors, including Conversations in the Wexner Center: Meet and Learn from a Holocaust Survivor, The Memory Project, and First Person; sends representatives to conferences and events outside of the Museum in order to establish and strengthen relationships with survivors and survivor groups throughout the US and internationally; and provides links to Museum and other resources that assist survivors and their families. The Office also arranges for Holocaust survivors to speak to groups at the Museum, in the local area, and across the country.
Who is a survivor?
The Museum honors as a survivor any person who was displaced, persecuted, and/or discriminated against by the racial, religious, ethnic, social, and/or political policies of the Nazis and their allies between 1933 and 1945. In addition to former inmates of concentration camps and ghettos, this also includes refugees and people in hiding.
Survivor Affairs
Our survivor speakers bring Holocaust history to schools, civic organizations, and military bases around the country. Arrange for a survivor to speak in your community.
More than 80 Holocaust survivors volunteer at the Museum, greeting the public, guiding tours, and sharing their personal histories.
Survivor volunteers record their experiences for future generations through this ongoing writing workshop.
More Information

The Museum has a compiled a list of organizations both nationally and internationally that may be of help to you.

Listen to Holocaust survivors tell their life stories in their own words in the Museum's First Person program, available as a podcast series.

The Museum is constantly developing its collection of original documents, photographs, and artifacts relating to the events of the Holocaust.