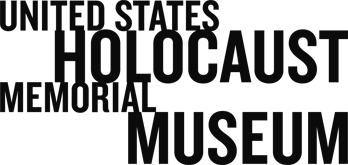 Holocaust Denial and Antisemitism in Iran
For decades, leaders within the Iranian regime, including the Supreme Leader Grand Ayatollah Sayyid Ali Hosseini Khamenei, have used Holocaust denial as an ideological tool to promote antisemitism and anti-Zionism. While president Mahmoud Ahmadinejad repeatedly referred to the Holocaust as a myth. Ahmadinejad sponsored Iran's first Holocaust cartoon contest and exhibition and, in 2006, participated in a conference promoting Holocaust denial titled "Review of the Holocaust: Global Vision." More recently, the Iranian regime held a second Holocaust cartoon contest and exhibition, despite international outcry. On International Holocaust Remembrance Day, January 27, 2016, Ayatollah Khamenei released a video on his website questioning the Nazi mass slaughter of more than six million Jews during the Holocaust.
The actions of the Iranian regime are insulting to the victims and memory of the Holocaust. Iranian citizens should have access to accurate information about this history, including Iran's unique connection to it. The United States Holocaust Memorial Museum aims to end the use and misuse of the Holocaust to promote antisemitism.
Explore some of the resources the Museum has developed to provide Iranians with information about the Holocaust and Iran's connection to it below.
Iran's Holocaust cartoon contests are insulting to the victims and memory of the Holocaust. Learn more about Iran during World War II and the Iranians that risked their lives to help victims of the Holocaust. Learn More
Abdol Hossein Sardari, an Iranian diplomat living in Paris, issued many passports to Iranian and non-Iranian Jews in the hopes of protecting them from Nazi persecution. Watch this film to learn more about Iran's legacy and the Holocaust. Watch Film
The film Crime & Denial sheds light on the history of the Holocaust and the Iranian regime's attempts to discredit the evidence of the persecution and murder of millions of innocent people—Jews, Roma and Sinti, the mentally and physically handicapped, homosexuals, and many others. Watch Film