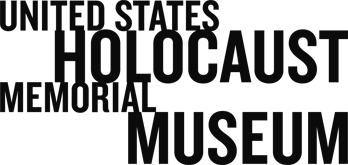 Contact Information
Reference requests can be made online, in person, or via e-mail, letter, fax, or telephone. The Holocaust Survivors and Victims Resource Center is located on the Museum's Second Floor. Hours are 10 a.m. to 5 p.m. Sunday through Friday, except federal holidays and Yom Kippur.
Contact
Holocaust Survivors and Victims Resource Center
United States Holocaust Memorial Museum
100 Raoul Wallenberg Place, SW
Washington, DC 20024–2126
E-mail: resource-center@ushmm.org
Tel.: 202.488.6130, Toll Free 866.912.4385
Fax: 202.314.7820
Forms
Resource Center Brochure (PDF)
International Tracing Service Collection Research Request Form: use the online form or download form (PDF).
To find survivor registration forms, update survivor information, update 2nd or 3rd generation information, or contact a third party, visit the Benjamin and Vladka Meed Registry of Holocaust Survivors.