Start of Main Content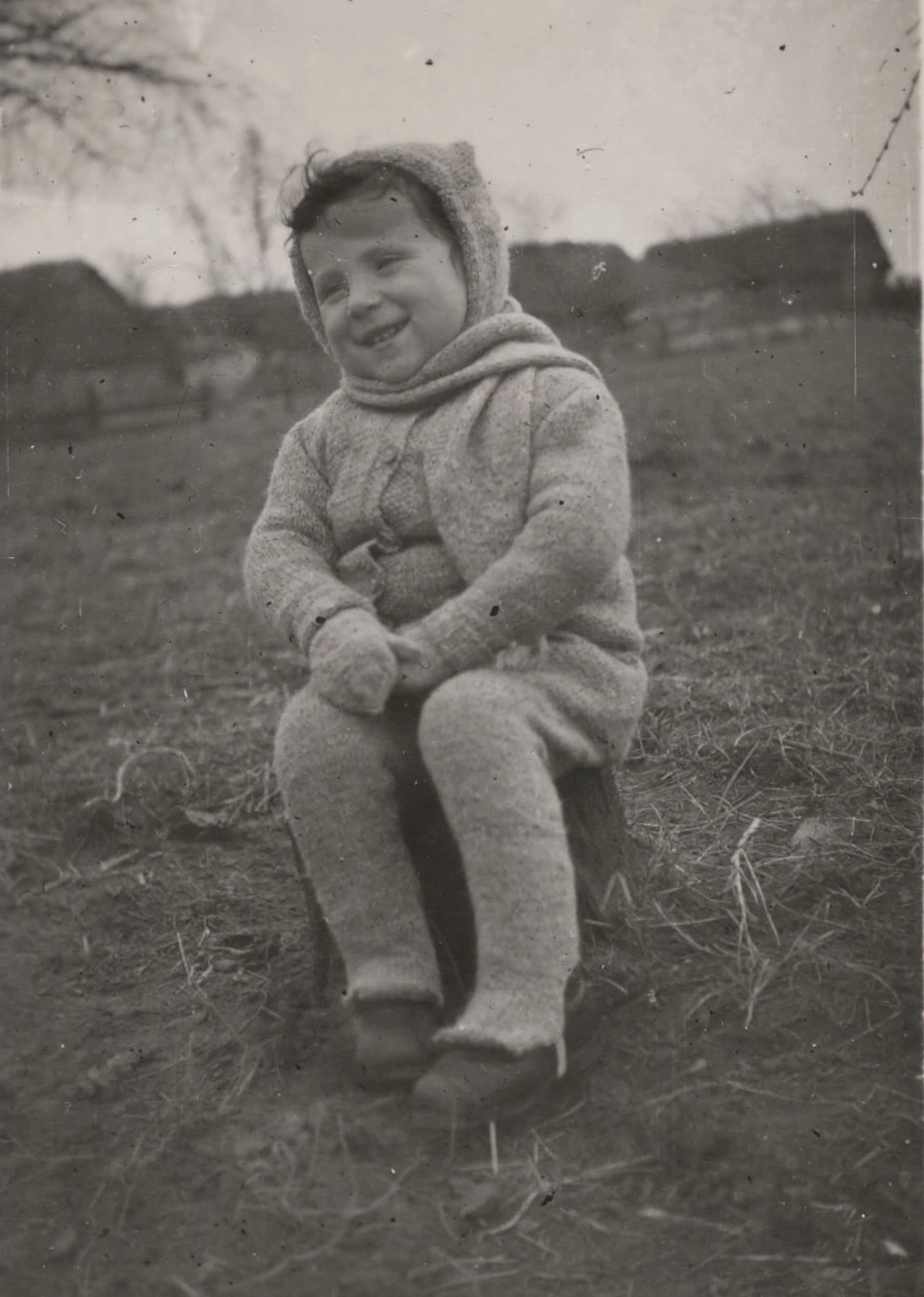 Born: June 19, 1941, Bialystok, Poland
Died: January 16, 2023, Fairfax, VA
Maria Dworzecka was born Marysia Rozenszajn on June 19, 1941, in Bialystok, Poland. Her parents, Izak Rozenszajn and Bela Kaufman Rozenszajn, had recently fled German-occupied Warsaw for Soviet-occupied Bialystok. Three days after Maria's birth, German forces began their invasion of the Soviet Union. Izak was killed on June 23, 1941, during the first bombing of Bialystok.
Maria and her mother Bela were forced to live in the Bialystok ghetto for almost two years. In 1943, Bela acquired false documents that identified her as Paulina Pakulska, a Catholic Polish woman. She escaped the ghetto with Maria and found a job as a household maid in nearby Tykocin.
When Maria was two and a half, Bela was arrested in a street roundup targeting Polish partisans. Maria was present during the roundup, but was separated from her mother and left alone on the street in Tykocin. She was noticed by a childless Polish couple, Lucyna and Wacław Bialowarczuk, who risked their lives to take in Maria and shelter her until the end of the war. Maria soon adjusted to life with the Bialowarczuk family, referring to the couple as her mother and father. Lucyna and Wacław taught Maria to run away and hide when she saw soldiers, and to keep her head covered in public as they feared that her dark, curly hair would identify her as Jewish. Maria also went to church, and was taught to pray for both her surrogate parents and Bela.
In 1944, the Soviet army invaded Tykocin. On the day of the invasion, Maria and Wacław hid in the forest until the shooting stopped, then approached the Soviet soldiers, who asked how a Jewish girl had survived. After the Soviet invasion, Maria no longer had to conceal her identity. She continued to live with the Bialowarczuks for the next two years. Bela returned to Tykocin in 1946. She had been imprisoned in Ravensbrück and spent a year recuperating in Sweden after liberation. Maria did not recognize her mother at first, so Bela stayed with the Bialowarczuk family for a couple of months to rebuild her relationship with Maria. Maria and Bela then moved back to Warsaw, but spent vacations in Tykocin and kept in touch with Maria's rescuers who were eventually recognized as Righteous Among the Nations for their efforts to save Maria during the Holocaust.
Maria and Bela lived in Warsaw for two years when Bela was killed in a traffic accident in 1948. Initially, Maria was sent to live with her maternal uncle whom she had never met, but later that year Maria was adopted by a Polish Jewish couple, Alicja Dworzecka and Arkadiusz Dworzecki. Maria attended university in Poland, earning degrees in physics.
In 1968, during a period of political unrest in Poland, Maria's family was once again threatened by antisemitic rhetoric and violence. The Bialowarczuks, offered to hide Maria and her parents. Maria instead chose to immigrate to the United States, while Alicja and Arkadiusz stayed in Poland. After her arrival in the United States, Maria became a professor of physics and chair of the physics and astronomy departments at George Mason University. She had one daughter.  Maria served as a volunteer at the United States Holocaust Memorial Museum.