Start of Main Content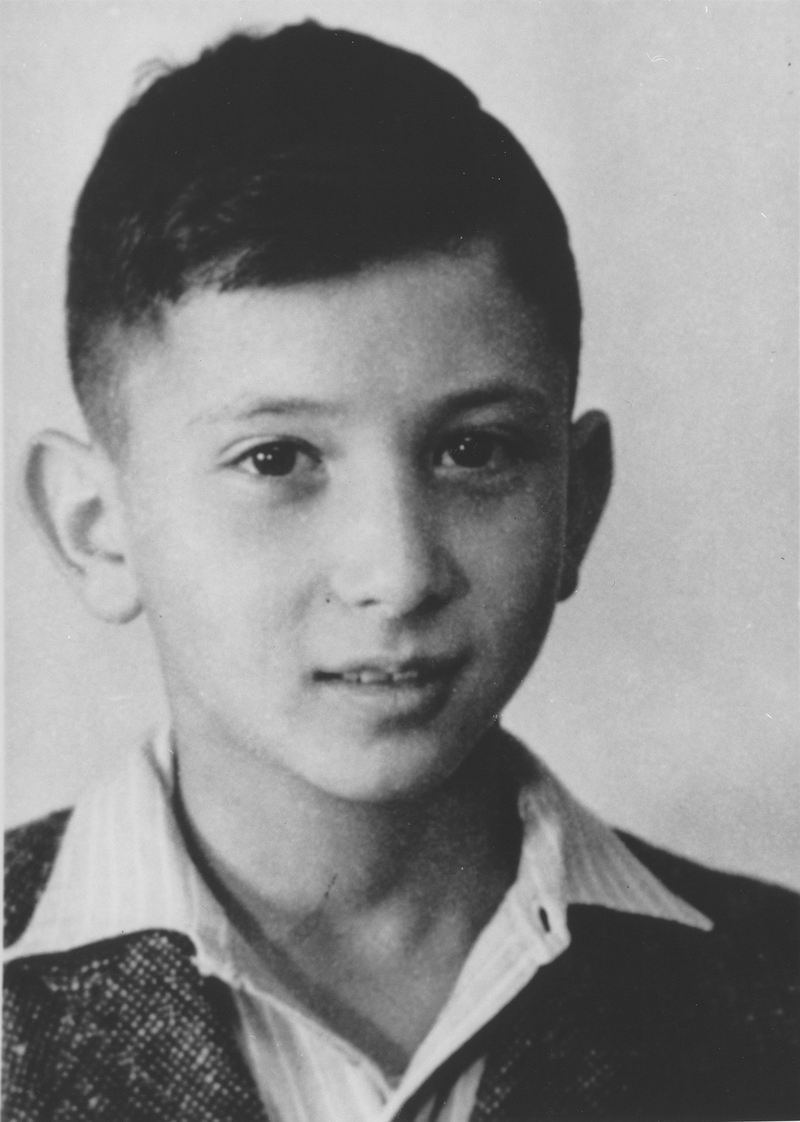 Born: May 8, 1936, Riga, Latvia
Emanuel "Manny" Mandel was born to Yehudah and Ella Mandel, a religious Jewish family, in the port city of Riga, Latvia on May 8, 1936. Shortly after Manny's birth, Yehudah accepted a post as one of the four chief cantors in Budapest, and the family returned to Hungary, where they had lived before 1933. Manny's father was based at the renowned Rumbach Street synagogue. At the time Budapest was an important Jewish center in Europe.
In 1938, the Hungarian government passed the first of several anti-Jewish laws. These laws restricted Jewish life and opportunities in Hungary, a Nazi ally. Like other able-bodied Jewish men, Yehudah was compelled to perform forced labor, and throughout World War II had to leave his family for various periods of time and form part of several Hungarian forced labor brigades. 
Manny was seven when the Germans occupied Hungary in March 1944. Antisemitic persecution rapidly intensified. It became mandatory for all Jews over the age of six in Hungary to wear the yellow Star of David badge. Afterwards, Manny's father wouldn't allow his son to have a bicycle, fearing that someone would attack Manny after seeing the star badge affixed to his clothes. Yehudah often followed Manny as he walked to school. He was worried someone might push Manny into traffic, as there had been similar incidents in Budapest. Although the adults were worried about Manny's safety, as a young child, he saw the badge as a mark of distinction that put him on equal standing with his parents since they all had to wear one. 
On German orders, the Hungarians began to carry out deportations of Jews from Hungary, most to Auschwitz-Birkenau killing center. In summer 1944, Manny, Ella, and Yehudah's brother David managed to escape Hungary as part of the Kasztner transport, named for Hungarian Jewish leader Rezsö Kasztner, a member of the Budapest-based Relief and Rescue Committee. Kasztner and other Jewish leaders negotiated with SS officer Adolf Eichmann, the leading Nazi perpetrator responsible for coordinating the deportation of Jews from much of German-occupied Europe (including Hungary) to their deaths. Eichmann agreed to allow a small number of Jews to escape in exchange for money, valuables, and luxury goods. Yehudah was not in Budapest at the time–he was away on a forced labor deployment. 
Almost 1,700 Hungarian Jews left Hungary by train on June 30, 1944, with the promise that they would be permitted to exit Nazi-occupied Europe. For unclear reasons, the passengers, including Manny and his family, were diverted on a train to Bergen-Belsen Concentration Camp. At age 12, Manny spent six months in the "Hungarian camp" ("Ungarnlager") at the Bergen-Belsen concentration camp, but he considers himself lucky. Compared to other sections of Bergen-Belsen, conditions were comparably good in the Hungarian section. Manny was allowed to stay with his mother and they were not forced to do labor. In December 1944, they were taken to refuge in neutral Switzerland by Nazi transport, first to a Red Cross hotel near Montreux and then to a children's home in Heiden.
In 1945, Manny and Ella immigrated on a British troop ship to Palestine where they were reunited with Yehudah in 1946. They moved to the United States in 1949. Settling in Philadelphia, Manny graduated from Central High School, Gratz College, Temple University, and the University of Pennsylvania. Manny married his wife Adrienne in 1958. He was a practicing psychotherapist in Maryland until his retirement in 2014. Manny is a volunteer at the United States Holocaust Memorial Museum.