Start of Main Content
Violent antisemitism and hatred did not end with the Holocaust and are on the rise. Using examples from Europe, the Middle East, and the United States, this seven-minute film explains how antisemitic violence and Holocaust denial are a threat to liberal society today.
Transcript

Violent antisemitism and hatred did not begin with the Holocaust. Violent antisemitism and hatred did not end with the Holocaust and are on the rise.

Antisemitism Today

The Hon. Samantha Power (US Ambassador to the United Nations): It would be a grave mistake to view antisemitism as something that merely affects the Jewish people. Antisemitism is a form of discrimination against citizens that affects all of us. You do see antisemitism correlating with an intolerance generally. That is fundamentally going to constitute a threat to the kind of discourse and tolerance that are the bedrock of our democracies.

Deborah E. Lipstadt (Dorot Professor of Modern Jewish History and Holocaust Studies, Emory College): Historians of antisemitism have long argued that antisemitism, it begins with the Jews but it never ends with the Jews. It transcends place. It transcends nationality. We can document antisemitic attacks through the middle ages, and we can document them certainly in the 20th century and now we can document them in the 21st century. It has legs that I think other hatreds haven't had.

On the Rise in Europe and the Middle East in new forms and from diverse sources

The Hon. Gerard Araud (French Ambassador to the United States): Unfortunately, we are facing, in Europe, all over Europe, a very strong resurgence of antisemitism.

Floriane Hohenberg (Director, International Tracing Service, Germany): Antisemitism today is fundamentally different than what it was before the Holocaust because it is not perpetrated by governments. Even if some of the stereotypes and prejudices are those we know for centuries.  

Islamist Extremism

Gerard Araud: The problem is that in our Muslim communities in Europe, we have a few thousand of radicalized youth. These jihadists are rabidly antisemitic. We never know whether they are going to cross the red line of terrorism––and some do. Often their targets are Jewish institutions or Jews.

Far-Right Extremism

Floriane Hohenberg: We see across Europe an increase of right-wing extremist parties. These parties are not any more considered as being on the fringe of societies. And their messages, their ideologies, are more and more seen as something that is acceptable.

Deborah Lipstadt: Sometimes it's camouflaged by "We don't want those who are different." A general anti-immigrant, anti-minority view.

Antisemitism and Israel

Floriane Hohenberg: You have as well, a new form of antisemitism that is closely linked with anti-Zionism and hostility towards Israel. There is legitimate criticism of the policies of Israel, but there is a fine line that some people cross very easily between criticism of Israel and antisemitism.

Samantha Power: Where it gets very problematic is when one starts to hear that the state of Israel doesn't have the right to exist, when one starts to hear Israelis, or Israel itself, being demonized and the concerted effort to delegitimate the state and the people. That is antisemitism.

Mehnaz Afridi (Director, Assistant Professor of Holocaust, Genocide, and Interfaith Center, Religious Studies, Manhattan College): I think that most of the antisemitism in the Middle East is misinformed. It is to group people against a common enemy.

Holocaust Denial

Deborah Lipstadt: Holocaust denial is a form of antisemitism. The only reason to deny the Holocaust is to inculcate and foster antisemitism. One place where hardcore denial is very much in vogue is in the Middle East. The audience often are antisemites who are looking to have their feelings confirmed, or people who might not be overt antisemites, but somehow are discomforted with the idea of Jew-as-victim.

Threat to Society

Mehnaz Afridi: I think for anyone antisemitism should be an important topic and subject. If it's going on in Pakistan it should be important to someone living in Kansas City. We are a connected global community.

Floriane Hohenberg: If you leave antisemitism unresponded to by law enforcement, by governments, by political leaders, then you send this message that it's tolerated, that it's completely accepted.

Samantha Power: What you're seeing now is states, at least in Europe where there's been the biggest upsurge, seeking to combat those crimes. More needs to be done.

Imam Mohamed Magid (Director, All Dulles Area Muslim Society, Virginia): We stand together against discrimination against minorities, or Christians, or antisemitism, we stand together shoulder to shoulder, because our religion, all of us, call us to stand as one family.

Samantha Power: It is extremely important that parts of our society that aren't themselves being targeted by antisemitism, see this as a warning. When antisemitic discrimination or violent acts happen, it is a threat to liberal society. And citizens around the world have an interest in thwarting it and speaking out against it.

On the Rise in the United States

President Donald Trump (in Address to Joint Session of Congress, February 29, 2017): Recent threats targeting Jewish community centers and vandalism of Jewish cemeteries, as well as last week's shooting in Kansas City, remind us that we are a country that stands united in condemning hate and evil in all of its very ugly forms.

Samantha Power: There's a well-worn tradition in most societies of marginalizing the other. Xenophobia, Islamophobia, antisemitism—starts as rhetoric, very quickly migrates to discrimination and can result in violence. It is extremely important that parts of our society that aren't themselves being targeted by antisemitism, see this as a warning. When antisemitic discrimination or violent acts happen, it is a threat to liberal society. We must stand together to combat antisemitism and hatred around the world.
This Section
Antisemitism and Holocaust Denial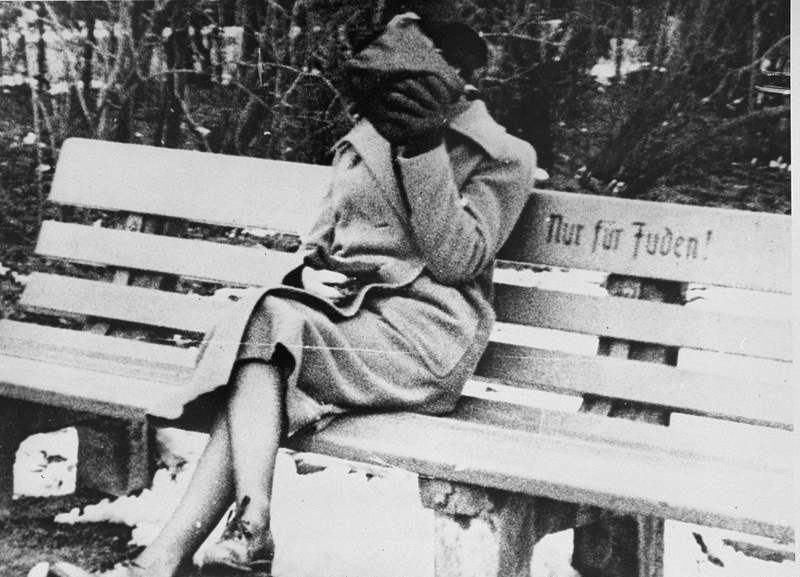 Learn more about the different types of antisemitism and how to identify them.