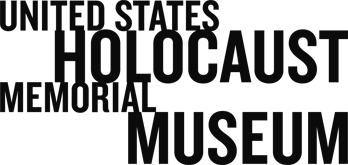 Stephen Tyrone Johns Summer Youth Leadership Program
Each summer, the Stephen Tyrone Johns Summer Youth Leadership Program provides 50 outstanding high school students from the Washington, DC, area with an intensive seven-week educational internship at the Museum.
Established in memory of our beloved colleague Officer Johns, who died heroically protecting the Museum from a brutal attacker, the program is designed to help young people develop the skills they need to be leaders in their communities who will stand up against hatred.
Becoming Ambassadors for the Museum's Mission
The program runs for seven weeks during the summer and is held at the Museum. Participants, who must first complete the Museum's Bringing the Lessons Home Program, study the lessons of the Holocaust and become ambassadors for the Museum by:
Leading tours of the Museum's Permanent Exhibition
Providing educational programming to other young people before and after their Museum visit
Hosting the Museum's National Youth Leadership Seminar
Working closely with peers around the country to create a network of young people reaching out to others and promoting human dignity
The Legacy of Officer Johns
Officer Stephen Tyrone Johns died on June 10, 2009, while protecting Museum visitors and staff from an avowed racist and antisemite. This tragic loss is a stark reminder that the ideals for which he sacrificed his life are far from being realized, and confronting hatred remains an urgent and ongoing challenge.
Participants in the Summer Youth Leadership Program take the following pledge to help lead us toward a better future:
The legacy of Officer Johns occupies a permanent place in our hearts. His courage inspires us to strive toward a future without hatred and bigotry. In his honor, we, the Stephen Tyrone Johns Summer Youth Leadership Ambassadors, pledge to embrace the ideals Officer Johns sacrificed his life to protect.

We are committed to actively engage in our communities, to reach out to others, to promote human dignity, and to confront hatred and bigotry wherever we are in the world and for as long as we live. Together, we stand hand in hand. In the name of Stephen Tyrone Johns, we are a community in action.