Start of Main Content
Thirty years ago, the Museum opened its doors. The survivors fervently believed it would serve as not only a lesson and a warning, but also an inspiration. Together with your support, we have accomplished so much—but we can't be complacent. While the founders faced a daunting task, ours is no less challenging, and increasingly urgent. Just as we are losing the eyewitnesses, antisemitism is on the rise and conspiracy theories and misuse of the Holocaust are taking hold. Social media and the internet relentlessly amplify their impact.
We must respond to these challenges by ensuring the truth and relevance of the Holocaust for new generations—far beyond our walls. The survivors' conviction about the power of memory animates a bold vision for our future. Watch the 30th Anniversary South Florida Dinner, which was held on January 24, to learn more.
Featured Guests
Panel Discussion
Louise Lawrence-Israëls

Holocaust Survivor and United States Holocaust Memorial Museum Volunteer

Louise Lawrence-Israëls was born in July 1942 in Haarlem, in the German-occupied Netherlands. As the situation for Jews deteriorated, Louise's father acquired false identification papers for the family and managed to rent a top-floor attic in an Amsterdam row house. The family went into hiding when Louise was six months old. For two and a half years she lived in the attic, never feeling the sun's rays or the grass under her feet. Sometimes the only sustenance she had was warm water and half of a cookie. But Louise was never afraid because her parents made life as normal as possible for her and her brother: "They never talked about the outside world."

On May 5, 1945, Canadian forces liberated Amsterdam. Louise was almost three years old. She initially had difficulty adjusting to a world without walls. Louise earned a degree in physical therapy in the Netherlands, and in 1965 she married Sidney Z. Lawrence, an American medical student in Amsterdam. They moved to the United States in 1967. After Sidney retired from the US military in 1994, they settled in Bethesda, Maryland. Louise volunteers at the Museum because, she says, "I think it is important to be part of the dissemination of information about the Holocaust, in honor and memory of my family."

Wai Wai Nu

Witness to the Rohingya Genocide in Burma Founder and Executive Director, Women's Peace Network

Wai Wai Nu is the founder and executive director of the Women's Peace Network in Burma. She spent seven years as a political prisoner in Burma. Since her release in 2012, Wai Wai has dedicated herself to working for democracy and human rights, particularly on behalf of marginalized women and members of her ethnic group, the Rohingya.

Through the Women's Peace Network, Wai Wai works to build peace and mutual understanding between Burma's ethnic communities and to empower and advocate for the rights of marginalized women throughout Burma, particularly in Rakhine State. To engage youth in the peacebuilding process, Wai Wai founded the Yangon Youth Center—a space where young people from diverse backgrounds can come together to learn, share, and explore their ideas and promote leadership in social, political, and peacebuilding policymaking. She also organized the My Friend Campaign with youth from different communities to promote tolerance and to reduce discrimination among diverse groups. Through her work, she has been recognized as a Champion of Prevention by the United Nation's Office of the Prevention of Genocide and Responsibility to Protect.

In 2014, Wai Wai co-founded Justice for Women in Yangon, a legal and advocacy organization that works with victims of gender-based violence and provides pro bono legal consultation.

Wai Wai is the recipient of numerous awards including the N-Peace Awards (2014), Democracy Courage Tributes (2015), World Movement for Democracy (2015), the Hillary Rodham Clinton Award (2018), Impact Hero (2019), and the City of Athens Democracy Award (2021). Nu received her bachelor's degree in law from the University of Yangon in Burma and her master's degree in law from the University of California, Berkeley.
Moderator
Elie Honig

CNN Senior Legal Analyst Grandchild of Holocaust Survivors Emmy Award-Nominated Producer, Documentary on the 60th Anniversary of Adolf Eichmann's Trial

Elie Honig is a CNN Senior Legal Analyst who previously worked for 14 years as a federal and state prosecutor. He provides on-air commentary and analysis for CNN on news relating to the US Department of Justice, major criminal trials, the Supreme Court, Congressional and grand jury investigations, national security, policing, and other legal issues.

In 2022, Elie, who is the grandson of Holocaust survivors, was nominated for an Emmy Award for his CNN documentary about the war crimes trial of Adolf Eichmann, Sixty Years Ago, We Saw the Face of Evil. The piece featured interviews with the Israeli prosecutor and investigator from the Eichmann trial, both of whom were in their mid-90s.

Elie also teaches at Rutgers University and works as special counsel to a New Jersey law firm, Lowenstein Sandler. He served as deputy director, and then director, of the New Jersey Division of Criminal Justice from 2012 through 2018. He worked from 2004 to 2012 as an assistant United States attorney for the Southern District of New York, prosecuting and trying federal cases involving organized crime, human trafficking, public corruption, and violent crime. He successfully prosecuted over 100 members and associates of La Cosa Nostra, including bosses and other members of the Gambino and Genovese organized crime families.

Elie graduated from Rutgers University in 1997, and Harvard Law School in 2000.
Speaker
Naomi Kikoler

Director, Simon-Skjodt Center for the Prevention of Genocide United States Holocaust Memorial Museum

Naomi Kikoler is the director of the Museum's Simon-Skjodt Center for the Prevention of Genocide. She oversees the center's research, policy outreach, and public engagement. Under her leadership, the center has expanded its analysis of populations at risk and analysis of crimes, and developed its outreach with the US government, US Congress, and United Nations. Her 2015 report on ISIS's atrocities helped to galvanize the US government to recognize ISIS's commission of genocide against religious minorities.

For close to two decades, Naomi has worked to help make "Never Again" real, including through: leading previously the Global Center for the Responsibility to Protect's global policy and advocacy work; working at the United Nations Office for the Prevention of Genocide; teaching international human rights advocacy at the New School; advising NGOs; and as a fellow at the Montreal Institute for Genocide and Human Rights Studies and the Raoul Wallenberg Center. She is a graduate of McGill's Faculty of Law, Oxford University, and the University of Toronto.
Event Leadership
Honoring
Julie Peyton

National Leadership Award Recipient

Julie Peyton is a lifelong passionate volunteer, proactive community leader, and collaborative problem-solver. Julie started a teaching career after earning degrees at the University of Rochester and Bank Street College of Education.

Since leaving the classroom, Julie has advocated for the importance of education for students of all backgrounds to succeed. In her capacity as an advisory board member of the Civic Life Project and a board member of Education Rocks, Julie donates her time to supporting and mentoring students. She served as PTO President at American Heritage School in Delray Beach, Florida, enhancing educational and community service opportunities. As a student mentor at the American Heritage School, she guided students in fundraising, which resulted in the creation of a community hospital in Uganda. As a lay leader of Achievement Centers for Children and Families in Delray Beach, Julie builds awareness with local organization heads to create and enhance programming while sponsoring events and volunteering with the children. As the advisory board council member for Impact 100 Palm Beach County, Julie recruits and retains members through various events.

Julie's comprehensive leadership and involvement includes Davis College Akilah, which unites council members and professionals from all over the globe committed to educating and empowering East Africa's leaders to transform their communities. Julie regularly mentors young women, inspiring them, motivating them, and teaching them critical life skills through the Women of Tomorrow Mentor & Scholarship Program. She also serves on their Palm Beach County Leadership Council and Alumnae Network Council, raising needed funds and awareness for ongoing success. Annually, Julie is a part of Empty Bowls in Delray Beach, as lay leader and sponsor, bringing attention and aid to food insecurity in her community. One of Julie's most cherished and long-standing leadership roles, as national patron and regional ambassador for the United States Holocaust Memorial Museum in Washington, DC, has enabled her to make her indelible mark in educating and building national and global understanding of the atrocities of the Holocaust and other genocides. Julie is the proud mother of Jesse Aguilar and she resides with her partner, Don Tolep, in Delray Beach.

Marilyn Wallach

Marilyn Wallach is a leading community philanthropist who, along with her late husband, Kurt, holds a lifelong commitment to educating on the Holocaust to ensure the lessons of this history remain relevant today and for future generations.

Kurt was a Holocaust survivor. He and his parents fled Nazi Germany for the Netherlands in 1933 and immigrated to the United States in 1936. He gave back to his newfound country by serving in the US Navy during the final years of World War II in the Pacific. Sadly, more than 200 members of Kurt's family were murdered in the Holocaust.

The Wallach family's dedication to the United States Holocaust Memorial Museum has been displayed through their extraordinarily generous $5 million bequest to the institution. Before the pandemic, the Wallachs had attended the national Days of Remembrance commemoration in Washington, DC, every year since the Museum opened in 1993. Before his passing in September 2021, Kurt stated that "I have not found anything that I believe in or wish to support as much as the Museum.

Marilyn has carried on Kurt's legacy in word and deed as she, along with her family, recently participated in the groundbreaking dedication for the Kurt and Marilyn Wallach Holocaust and Jewish Studies Building at Florida Atlantic University in Boca Raton, Florida. Marilyn resides in Vero Beach, Florida.
Event Sponsors
Event Sponsors
Gifts as of January 31, 2023
Museum Founder ($1,000,000 or more) Robert and Evyan Koenig Jill and Ron Sedley
30th Anniversary Tribute Sponsor ($300,000 or more) Marsha and Henry Laufer Kurt L.* and Marilyn Wallach
Lead Sponsor ($100,000 or more) The Sidley Austin Foundation Dr. Jeffrey* & Barbara Feingold and Family Arthur M. Gutterman Dr. Glen R. Mogan and Diane Mogan Julie Peyton, Don Tolep, and Jesse Aguilar Helene, Lewis & Jacob Stahl and Family
Donors Wall Sponsor ($50,000 or more) Anonymous Arlyn Cypen in memory of Stephen Cypen The Kay Family Foundation Samowitz Foundation Scherr Family Foundation Eva and Marvin Schlanger30th Anniversary Patron Sponsor ($30,000 or more) Caryn J. Clayman Lori and Lewis Gold Lillian Gsell Charitable Foundation, Inc. Holly & Steven Jonas and Vivian & David Delman Sunny and Jim Kincaid Jack & Sabina* Waksal and Family
Premier Event Sponsor ($18,000 or more) The Bialer Family Foundation David Coppa in Memory of Simon Konover Esther and Sumner* Feldberg Ruth and Sylvan Goldin Craig Menin and Family Our Fund—Sue Wilder Justice Barbara J. Pariente (ret.) Rabbi Amy Rader and Senator Kevin J. Rader Debby and Kevin Sottak Alex Weiss in memory of Eugene Weiss Belle R. Winston
Table Sponsor ($10,000 or more) Hilde Breitbart & the Susan and Steven Breitbart Family Foundation Jonathan Chariff Florida Atlantic University Foundation Ying and Allen Freedman Lisa and Ed Friedland Garchik Family Foundation Helen Farber Marshall Tamara and Richard Morgenstern The Pechter Family Foundation  Ronpak, Inc Philip A. and Marci L. Sigel Russell and Jane Stern Monica and Richard Sussman Sharon and Bruce Witten
In Memory of the 6,000,000 Sponsor ($6,000 or more) Marleen and Marty Brody Jane Cornell in Memory of Alan Cornell Lynn Foggle in Memory of William Foggle Arlene Herson Hon. Melanie C. Jacobson and Dr. Jeffrey L. Katzel Gloria Kaylie Cynthia Lewis Daisy and John Merey The Honorable Nan H. Rich and David Rich Elaine and Bernie Roberts Linda and Jay Rosenkranz Leslie Shaw Dr. James and Diane Vogel Craig and Barbara Weiner
Wings of Memory Society Sponsor ($5,000 or more) Barbara Baumstein Barbara and Arthur Berger Jane Coppa Iris Fisher and Family Roger and Betty Frankel Ruth and Randy Friedlander William and Sharon Hait Marcy and Alan Honig Rene Lerer Thomas and Rosemary Pozefsky Samuel and Bilha Ron Burt and Rita Tansky Linda Weitz
Double Chai Sponsor ($3,600 or more) Kenny and Renée Blatt Lauren Gross for the Gross Family Center for the Study of Antisemitism and the Holocaust Francine and Steve Katz PNC Private Bank Rabbi Richard & Suzanne Polirer and Family Sara and Philip Stern Carole Weller Psy AChai Sponsor ($1,800 or more) Meryl and Stewart Ain Ann K. and Alan B. Aker Carol G. Allmendinger Robert Americus Susi F. Annes Miriam and Sid Atzmon Rabbi Daniel and Esther Azulay Ralph Berger and Andrew Tabone Shelley and Alex Danziger Barbara and Fred Edelstein Eliasberg Family Foundation, Inc. Merle and Barry Ginsburg Jerome Gratenstein Memorial Foundation Sheila and Jay Grossman Moaz Gurman Marcia and Joel Hochberg Dr. Mark and Joann Kaylin Louis and Rose Klosk Fund Linda Kohn Charna Larkin Melvin and Leona Lazar H. Irwin Levy Marc H. and Alyssa List Stephen J. and Deedee Lovell Erna and Lawrence Martino Joanna and Robert P. Meisel Lynn and Martin Mendelssohn Sandra and Bernie Meyer Judith and Dr. Mark A. Needle Jacqueline and Richard North Dr. Roberta Palestine and Brigadier General Randall Elliott Irwin B. and Shirley Pinsky Stacy Reines Loretta and Brian Rubins Burton Schiffer David and Carol Sidman Rose and Peter Silversmith Rose M. Smith N. Deborah and Michael Stapler Shirley and Steven Tarkan Marilyn Weintraub Nancy Yanofsky*Deceased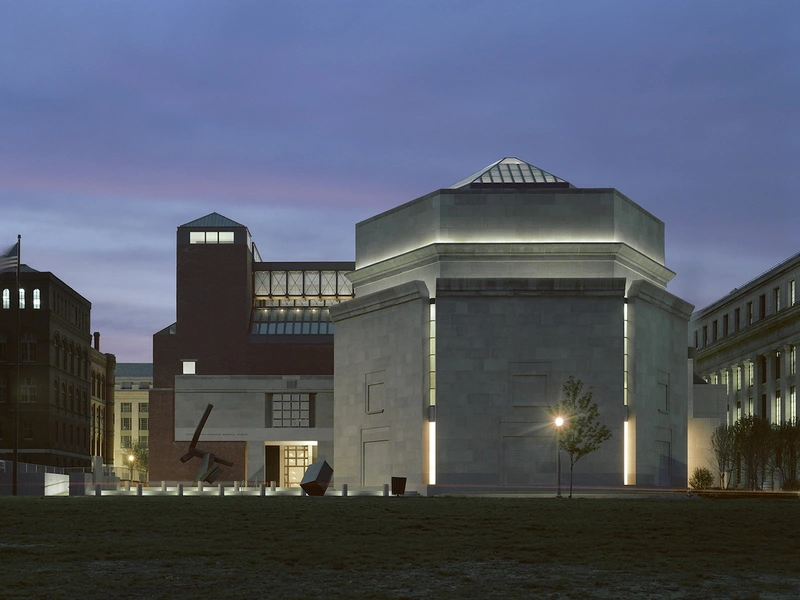 Thank You to Our National Partners and Donors
Campaign Leadership Giving Corporate Partners Founders Society Members Legacy of Light Founders Society National Patrons United States Holocaust Memorial Council
Southeast Regional Office
The Southeast regional office serves Alabama, Arkansas, Florida, Georgia, Louisiana, Mississippi, South Carolina, Tennessee, Texas, Puerto Rico, and the US Virgin Islands. Learn more about past events and how to contact us.