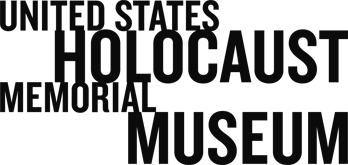 Bringing the Lessons Home
Student leaders discuss the Holocaust. US Holocaust Memorial Museum
Student leaders give tours of the Permanent Exhibition. US Holocaust Memorial Museum
Participants in the Bringing the Lessons Home program tour their family and friends through the Permanent Exhibition. US Holocaust Memorial Museum
Become a 2020 Ambassador
Applications due by January 31, 2020
The Museum's Bringing the Lessons Home Program introduces Washington, DC, area public high school students to Holocaust history and enables them to bring the lessons of this history to their family, friends, and community.
Through a 14-week training course held in the spring, participants:
Program Principles
The Bringing the Lessons Home Program is founded on two core principles:
The history and lessons of the Holocaust are relevant to today's world. By encouraging young people to examine the implications of the Holocaust for their own lives, the program improves their ability to analyze current events that affect their community and the larger world. They also acquire a concrete basis for exploring the nature of indifference, racism, and genocide, as well as their roles as citizens of a democracy.
Students should be actively engaged in their own education. The program provides a learning environment in which the insights and opinions of young people are taken seriously.