Start of Main Content
Thirty years ago, thanks to an unprecedented public-private partnership with the American people, the Museum opened its doors. The survivors fervently believed it would serve as not only a lesson and a warning, but also an inspiration. Together, we have accomplished so much—but we can't be complacent. While the founders faced a daunting task, ours is no less challenging, and increasingly urgent. Just as we are losing the eyewitnesses, antisemitism is on the rise and conspiracy theories and misuse of the Holocaust are taking hold. Social media and the internet relentlessly amplify their impact.
We must respond to these challenges by ensuring the truth and relevance of the Holocaust for new generations—far beyond our walls. The survivors' conviction about the power of memory animates a bold vision for our future.
Featured Guests
Speaker
Stuart E. Eizenstat

Chairman, United States Holocaust Memorial Museum

Ambassador (Ret.) Eizenstat of Washington, DC, is Chairman of the United States Holocaust Memorial Council. He previously served as a member from 2001–2004. He is a senior member of Covington & Burling LLP's international practice. During his public service in four administrations, Ambassador Eizenstat served as Chief White House Domestic Policy Adviser to President Carter and held a number of key roles in the Clinton Administration, including Ambassador to the European Union; Under Secretary of Commerce for International Trade; Under Secretary of State for Economic, Business, and Agricultural Affairs; and Deputy Secretary of the Treasury. He served as a member of the White House staff for President Johnson.

He has made Holocaust justice and memory a major part of his career. During the Carter Administration, Ambassador Eizenstat recommended a President's Commission on the Holocaust chaired by Elie Wiesel and helped draft the legislation authorizing creation of the United States Holocaust Memorial Museum. In the Clinton Administration, he served as Special Representative of the President and Secretary of State on Holocaust-Era Issues and, during the Obama Administration, as Special Advisor to Secretaries of State Clinton and Kerry on Holocaust-Era Issues, negotiating major recoveries from foreign corporations and governments on behalf of survivors and families of victims. As Special Negotiator for the Jewish Claims Conference since 2009, he has negotiated additional compensation and social services for survivors, with an increasing emphasis on Holocaust memory and lessons. He is currently Special Adviser to Secretary of State Blinken on Holocaust Issues. He chairs the board of the Defiant Requiem Foundation, honoring the memory of the musicians and artists at the Theresienstadt concentration camp. He has received eight honorary doctorates and more than 75 awards, including the Museum's highest honor, the Elie Wiesel Award, as well as honors from the governments of France (Legion of Honor), Germany, Austria, Belgium, Israel, and the United States. He has authored three books, including Imperfect Justice: Looted Assets, Slave Labor & the Unfinished Business of World War II. He is a Phi Beta Kappa, cum laude graduate of the University of North Carolina at Chapel Hill, which created the Ambassador Stuart E. Eizenstat Chair of Modern Jewish History, and of Harvard Law School.
In Conversation With
Melvin Robert

Co-anchor, "Good Day LA," and Senior Correspondent/Weekend Cohost, "Extra"

Melvin Robert, an Emmy Award–winning journalist who has also received a Golden Mike award and an award from the Los Angeles Press Club, joined Extra as a senior correspondent and weekend co-host in 2022.

Robert was previously with Spectrum News 1 SoCal as a member of their original talent team, launching the network and introducing audiences to their unique brand of hyperlocal news. He served as co-anchor of Your Morning on Spectrum News 1 and host of The SoCal Scene. Known for his infectious energy, authenticity, and relatability, he is committed to expanding the consciousness of the human collective through the craft of storytelling. Robert's work uplifts, inspires, and educates through his unique ability to connect with interview subjects and viewers.

While with Spectrum News 1, he covered some of the biggest local and national news stories, including the inauguration of President Joe Biden, the ongoing COVID-19 pandemic, and the 2020 civil unrest following the murder of George Floyd. Additionally, he covered the 2019 Los Angeles teachers' strike, Saugus High School shooting in the Santa Clarita community, and the Ridgecrest earthquake. He also reported on the deaths of Rep. John Lewis, George H. W. Bush, Kobe and Gianna Bryant, and Nipsey Hussle. In 2022, he was awarded Broadcast Journalist of the Year at the 14th annual National Arts & Entertainment Awards, presented by the Los Angeles Press Club.

A Southern California native, Robert was born and raised in Inglewood. He is a graduate of Loyola High School of Los Angeles, and matriculated to Loyola Marymount University, where he earned his BA in English and MA in Educational Studies focused in human development and counseling.

Prior to his career in television, he spent 11 years as a teacher, counselor, administrator, and consultant, serving a broad array of educational needs. Robert's career in education led him to serve the needs of diverse populations, from at-risk and severely emotionally and psychologically challenged students to those learning the English language, minority college students, and adults within the corporate sector.

A lover of people, song, dance, and the arts, he believes that life is more fulfilling when we choose to be happy and let that which we are most passionate about be our compass.
Honorees
Amy and Morton Friedkin

Amy and Morton Friedkin have held several leadership roles on behalf of the United States Holocaust Memorial Museum. Amy was a member of the United States Holocaust Memorial Council (Board of Trustees), appointed by President Barack Obama in 2012. Morton served on the initial steering committee for the Museum, representing the San Francisco Bay Area. They are members of Museum donor recognition societies, the Founders Society and the Legacy of Light Founders Society, and led an endowment challenge grant effort for the Museum.

Amy and Mort, natives of the Bay Area, have been active in the Jewish community locally and nationally. They have each served as president of the Jewish Federation of the Greater East Bay.

Amy was the first female president of the American Israel Public Affairs Committee (AIPAC), from 2002 through 2004, and then served as the national chair of AIPAC. She currently serves on the Endowment Committee of the Jewish Community Federation and Endowment Fund and is president of ISRAEL21c.

Morton is the chairman of Friedkin Property Group, specializing in real estate investment and development. He previously served as the national vice chair and regional chair of United Jewish Appeal and was a long-time board member of the American Jewish Joint Distribution Committee, or JDC.

Kelly and Lou Gonda

Kelly and Lou Gonda have been married for 44 years, have raised five children, and have 11 grandchildren. When they met in 1978, Kelly had been a theatrical, commercial, and TV actress.

Lou and Kelly operate their family office and business activities through Lexington Commercial Holdings and Lexington Ventures, LLC, their private family holdings and investment companies.

Lou began his professional career as a co-founder of International Lease Finance Corporation (ILFC). ILFC leased commercial aircraft to airlines worldwide. Lou served as ILFC's executive vice president and a member of its board of directors from 1973 to 1995, when he stepped down to pursue a strong personal interest in commercial real estate development.

More recently, Lou has been devoted to the management of his family investments, which include holdings in public and private equities, managed portfolios, and select venture capital and startup opportunities.

Kelly and Lou devote much of their spare time to their family, their "diversified family farm," and a number of charities that reflect their individual interests.

Lou served 12 years as a member of the board of trustees of the Mayo Clinic and is currently an emeritus trustee. He was a member of the board of directors of the Scripps Research Institute, a presidential appointee to the United States Holocaust Memorial Council when the Museum opened in Washington, DC., and currently serves on the board of advisors of the Reagan UCLA Hospital in Westwood, California.

Through the Gonda Family Foundation and the Gonda Arts & Education Foundation, Kelly and Lou support projects in the fields of medicine, education, arts, and conservation.

Lou and his sisters are co-trustees of the Leslie and Susan Gonda (Goldschmied) Foundation, which was established by his parents in 1988 and is responsible for major projects at medical centers in the United States and Israel.

Lou and Kelly live on their equestrian farm in Thousand Oaks, California, where Lou breeds an endangered California Heritage horse that dates to the Spanish Colonial era, and Kelly raises dairy goats and formulates ideas that result in the production of various artisanal goat milk products.

Lorena Gonda

Lorena Gonda (pictured with her siblings, on the left) is the youngest daughter of Holocaust survivors Susan and Leslie Gonda. She was born in Caracas, Venezuela, and was six years old when she arrived in the United States and found out that she was Jewish.

In addition to supporting her parents' philanthropic pursuits, she is a founder of Seven Arrows Elementary School in Pacific Palisades, California. Other causes she supports include environmental justice, reproductive rights, children and poverty, international medical emergency response, and cancer care.

Lorena is an avid hiker, traveler, and polyglot. She has two adult daughters who had the privilege of knowing and loving their remarkable grandparents, "Anyu and Apu."

Lucy Gonda

Lucy Gonda (pictured with her siblings, on the right) was born in Caracas, Venezuela, exactly ten years after the Nazis sent her mother to Auschwitz. Her father had been in three forced labor camps.

As a young woman growing up in Beverly Hills, California, Lucy realized her life was quite "cushy," compared to many who did not have such luck. After graduating with a master's degree in 1978, Lucy became one of the first dance movement therapists working in Los Angeles at various clinics and institutions for over 20 years. Her forte was working with at-risk children and schizophrenic adults.

From the age of 28, after taking an unfortunate fall down a concrete flight of stairs, Lucy became a passionate researcher and avid user of all complementary and alternative medicine. In 1998 she created the operating foundation Center for Integrative Health, Medicine and Research in Santa Monica, California. During the four years of its existence, she provided grants and funds to many "like-minded" non-profits and developed rich educational programs.

In 2001, Lucy gave a sizable financial boost to the fledgling Integrative Health Department at the Mayo Clinic in Rochester, Minnesota.

After closing the foundation, Lucy continued her private philanthropy. She now has the great honor to support various projects within great institutions and hospitals in Los Angeles. These include medical research in colon cancer, proper navigation and one-to-one care of cancer patients, careful triaging of homeless walk-in patients, and installing proper protocols for palliative and hospice care. She proudly supports the Gonda and Mayo buildings that her father helped to create at the Mayo Clinic.

Lucy is incredibly proud to be honored by the Museum and considers it a blessing and spiritual kudos to her amazing parents who were so very proud of the Museum.
Event Leadership
Co-Chairs
Jean and Sandy Colen

Jean and Sandy Colen are actively engaged in many aspects of Jewish life in Northern California, including leadership roles in Hillel International, the Magnes Museum Foundation, and previously with the Jewish Community Federation. Their philanthropy spans nearly four decades of involvement with Jewish organizations locally, nationally, and in Israel. They have two adult children living in Southern California.

Debra and Robert Kasirer

Debra and Robert Kasirer are the children of Holocaust survivors. Both of their mothers survived Auschwitz, and their fathers were in forced labor camps. They have been actively involved in many Jewish causes over the past 40 years, including leadership roles in Jewish education, Jewish camping, and organizations in Israel. They have four married children who live in Los Angeles and 12 grandchildren, all of whom are enrolled in Jewish day schools.

Katie and Amnon Rodan

Katie Rodan is co-creator and founder of Rodan & Fields, a multinational skin care company and co-creator of Proactiv Solutions. Katie also has a private dermatology practice in Oakland, California, and is clinical associate professor of dermatology at Stanford University.

Amnon Rodan is chairman emeritus of Rodan & Fields. Dedicated to increasing national service opportunities in the United States, he serves on the national boards of buildOn and Service Year Alliance. He is also co-president of the Aspen Art Museum.

Katie and Amnon are the founders and directors of the Rodan Family Foundation, principally dedicated to finding a "cure" for OCD and building a vibrant Jewish community in the San Francisco East Bay. The foundation supports AIPAC, the Washington Institute, the Reut Group, Enter, Hillel, Moishe House, Jews of Color, and many more.

Katie and Amnon have two children and two grandchildren.
Next Generation Chairs
Heather Brooks Karatz and Theodore Karatz

Heather Brooks Karatz is the executive vice president for growth and operations at United Talent Agency (UTA), a leading, global talent, entertainment, and sports company, where she oversees initiatives to expand its businesses, especially across the sports industry. Prior to joining UTA, Heather served as the president of the XFL's Los Angeles Wildcats, the executive vice president and general counsel of the Los Angeles Football Club, and the general counsel and SVP of Independent Sports and Entertainment, formerly known as Relativity Sports. Heather also worked as an attorney for the NHL and in the management council of the NFL. She began her legal career as a labor and employment attorney at Hunton & Williams, LLP, a large international law firm.

Heather earned her law degree from the University of California, Los Angeles, in 2009 and graduated from Vanderbilt University in 2006 with a BA in Spanish and a minor in philosophy. She lives in Los Angeles with her husband Teddy and their twins, Abe and Joelle.

Theodore Karatz is a managing director at GTIS Partners LP, a global real estate investment firm headquartered in New York with offices in Los Angeles, San Francisco, Atlanta, Charlotte, Dallas, Munich, and São Paulo. The firm has $4.7 billion of assets under management, and Mr. Karatz is responsible for sourcing and analyzing investment opportunities across the firm's active US funds. Since September 2009, GTIS has committed approximately $2.4 billion of equity to the US residential and commercial sector, having invested in 136 projects representing $11 billion in total project costs.

Mr. Karatz received a BA in communication from the Annenberg School for Communication and Journalism at the University of Southern California and a master's degree in real estate development from USC's Lusk Center for Real Estate. Mr. Karatz is also a trustee of the Millbrook School in Millbrook, New York.
Event Committee
(in formation)
Laurence Baer⬫ Adrienne Bavar⬫ Sonia Breslow⬫ Sheryl Bronkesh⬫ Miriam Burhans⬫ Amy and Andrew Cohn⬫ Sylvie and Mark Deutsch⬫ Judi Gottschalk⬫ Steve and Suzi Hilton⬫ Julee Landau⬫ Sam Lauter⬫ Eddie Lazarus⬫ Eric LeVine⬫ Susan and Bill Levine⬫ Susan and Moses Libitzky Susan Lowenberg⬫ Steve Lyons⬫ Nancy Mishkin⬫ Harvey Motulsky⬫ Deborah Oppenheimer⬫ Connie Ostrovsky and Jerry Gossel⬫ Dana Perlman⬫ Sheryl and Ken Pressberg⬫ Janet and Lenny Rosenblatt⬫ Tony and Linda Rubin⬫ Judy Searle⬫ Dana and Gary Shapiro Jay and Deanie Stein⬫ Daniel Weiss⬫
⬫Western Region Advisors
Event Sponsors
Gifts as of March 16, 2023
30th Anniversary Tribute Sponsor (gifts of $300,000 or more) Moses and Susan Libitzky
Lead Sponsor (gifts of $150,000–$299,999) Kelly and Lou Gonda, Lorena Gonda, and Lucy Gonda Koret Foundation—Dr. Anita Friedman, President, and Jeff Farber, CEO David and Sheryl Wiener
Donors Wall Sponsor (gifts of $50,000–$99,999)  Mim Burhans
30th Anniversary Patron Sponsor (gifts of $30,000–$49,999) Sonia and John Breslow Sylvie and Mark Deutsch Amy and Morton Friedkin Debra and Robert Kasirer ​Dr. Gitta Nagel "The Orden Family"—Martha and Barry Berkett, Judy and Tom Flesh, and Helen and Moshe Sassover Chai Principal Sponsor (gifts of $18,000–$29,999) Anne Bakar and Yossi Zadik Jean and Sandy Colen Memory Lane, Inc. Katie and Amnon Rodan Lydia Shorenstein Melody and Jerry Weintraub
Table Sponsor (gifts of $12,000–$17,999) Kyle Bach and Shelli Semler Children's Hospital Los Angeles Amy and Andrew Cohn Dr. Joel Geiderman Adean Mills Golub Steve and Suzi Hilton Heather Brooks Karatz and Theodore Karatz David and Julie Levine Steve and Cindy Lyons Mideb Nominees, Inc. Dana Perlman and Hugh Kinsellagh & David and Bob Schneiderman Sheryl and Ken Pressberg Robbins Family Foundation Lucille Ellis Simon Foundation Bley Stein Foundation Roselyne Swig
In Memory of the 6,000,000 (gifts of $6,000–$11,999) Joe and Sherry Felson Joseph C. and Esther Foster Foundation The Goodman Family Supporting Foundation Israel 21c Julee Landau and Robert Shahon Frank Lee Lenny and Janet Rosenblatt Gil and Danielle Simon Jacqueline and Stephen Swire
Double Chai Sponsor (gifts of $3,600–$5,999) AIPAC Board Colleagues American Israel Public Affairs Committee Phyllis and David Cook Leslye and Michael Dellar Bunny and Steven Fayne Claudia Felson Miriam Friedkin and Family Judi Gottschalk Susan and Russ Holdstein Betsy and Doug Korn Sam and Stephanie Lauter Michael and Lori Milken Family Foundation Modrall Sperling Roni and Joshua Podell Eileen Ruby Gary and Dana Shapiro Florence Silver and Eric Freeman Deborah and Larry Stadtner Carol and Jac Stulberg Valli B. and Bob Tandler United Talent Agency
Corporate Sponsor
Media Sponsors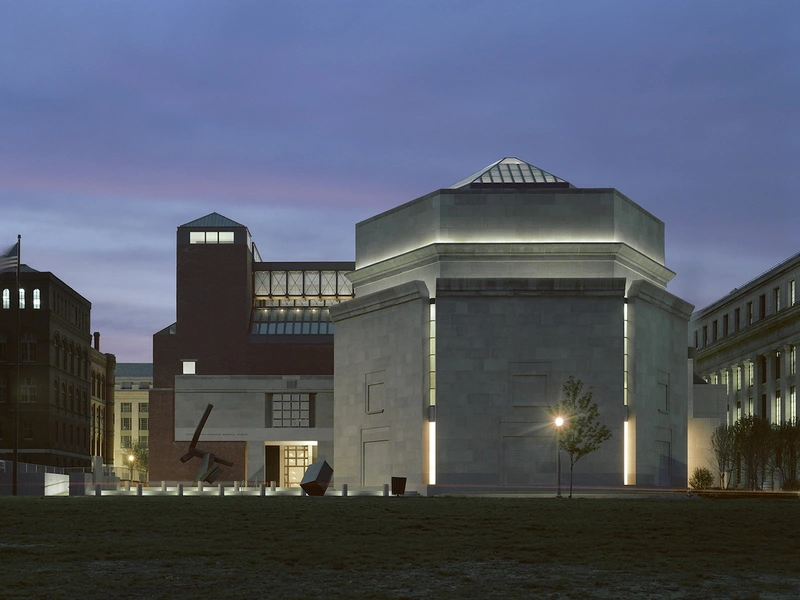 Thank You to Our National Partners and Donors