Start of Main Content
Featured Guests
Honoring
The Robert K. Kraft Family

Robert Kraft, founder, chairman, and CEO of the Kraft Group, is an American entrepreneur, investor, and philanthropist with a long-held commitment to the Museum and to fighting antisemitism. His portfolio of businesses and brands range across many verticals including paper and packaging, sports and entertainment, real estate, and venture investing. The portfolio consists of over 100 venture and private equity direct investments including Rand-Whitney Container, Rand-Whitney Containerboard, Rand-Whitney Recycling, International Forest Products, New-Indy Container Corporation, Gillette Stadium, New England Patriots, and New England Revolution.

Kraft launched his career in the paper and packaging industry with Rand-Whitney Group, Inc. of Worcester, Massachusetts, a company he later acquired. Under his leadership, the Kraft Group's paper and packaging division has grown into the largest independent, privately-owned paper and packaging company in America consisting of corrugated packaging facilities, virgin and recycled paper mills, global paper distribution, and waste paper processing. International Forest Products, a global distributor and marketer founded by Kraft in 1972, is the fifth-largest exporter in North America. Kraft purchased the New England Patriots in 1994 and set them on a quick trajectory to dominance, qualifying for the playoffs in four of his first five seasons of ownership, advancing to the Super Bowl an unprecedented ten times in his first 25 seasons and bringing six Super Bowl championships home to New England, the most in NFL history. In 1995, Kraft became one of three principal investors in Major League Soccer (MLS) when he founded the New England Revolution. The Kraft Group also has an active portfolio of venture and private-equity investments focused primarily in the healthcare and technology verticals. The Kraft Group maintains its own construction and real estate development team, which is responsible for more than $1 billion in infrastructure. Kraft and his family have consistently donated time, resources, and expertise to a wide range of charities, nonprofits, and humanitarian causes, resulting in lifetime giving in excess of $800 million. In 2019, Kraft became a founding partner in creating the REFORM Alliance, a foundation focused on American criminal justice reform. Kraft was also awarded the 2019 Genesis Prize, referred to as the "Jewish Nobel" by Time magazine. As the Genesis Prize Laureate, Kraft announced a $20 million commitment to establish the Foundation to Combat Anti-Semitism in response to the growing rise in antisemitism in America and abroad, including the Together Beat Hate [tbh] educational initiative to highlight the issue of antisemitism on social media.
Featured Speakers
Scott Pelley

60 Minutes Correspondent and Author

After covering some of the most important stories of the last 30 years, from breaking national news to politics and wars, Scott Pelley is one of the most recognizable faces in American journalism. He has won three Peabody Awards, a Polk Award, and five Edward R. Murrow Awards, among others. His book, Truth Worth Telling: A Reporter's Search for Meaning in the Stories of Our Times, reminds us of the importance of societal values.

Susan Warsinger

Holocaust Survivor and Museum Volunteer

Susan Hilsenrath Warsinger was born in Bad Kreuznach, a city in western Germany. After Kristallnacht, when neighbors smashed the windows and furnishings of the Hilsenrath home, Susan and her brother were smuggled to a children's home in Paris. They fled to the Vichy-controlled unoccupied zone of France and then immigrated to the United States, where the family reunited and settled in Washington, DC. Susan worked as a teacher for 27 years and is a volunteer at the Museum.

Sara J. Bloomfield

Director, United States Holocaust Memorial Museum

Sara J. Bloomfield has led the United States Holocaust Memorial Museum for 21 years, building a global institution that deepens understanding of the lessons of the Holocaust, confronts denial, and advances genocide prevention. She serves on the International Auschwitz Council and is a recipient of both the Officer's Cross of the Order of Merit of the Republic of Poland and the Roger E. Joseph Prize, awarded for exceptional work in human rights and Jewish survival.
Event Leadership
Chairs
Dinner Chairs:  Arthur M. Blank Katherine Farley and Jerry Speyer Jeannie and Jonathan Lavine Howard M. Lorber* Cheryl and Philip Milstein Betty Pantirer Schwartz and Howard Schwartz*
Regional Co-chairs:  Andi and Tom Bernstein Eva Cooper* Laura Gurwin Flug Cathy and Gary Jacob* Marcia and Alan Lazowski* Stacey and Marc Saiontz* Susan and Jeffrey Stern Caryn and Howard Unger* Diane and Howard Wohl
*denotes past tribute dinner honoree
Event Sponsors
30th Anniversary Founder Sponsors Gifts of $1,000,000 or more
Robert K. Kraft Jill and Ronald Sedley The Unger Family
30th Anniversary Tribute Sponsors Gifts of $300,000 or more
The Arthur M. Blank Family Foundation The Crimson Lion | Lavine Family Foundation Katherine Farley and Jerry Speyer Marsha and Henry Laufer Howard M. Lorber and Family Madaleine and Arnold Penner Shari Redstone
Diamond Gifts of $100,000 or more
Activision Blizzard Kay and Peter Bernon Fox Corporation Roslyn Goldstein Brad Karp | Paul, Weiss, Rifkind, Wharton & Garrison LLP Andronico Luksic and Family The Sidley Austin Foundation Sperling Family Charitable Foundation | Laurene and Scott Sperling Laurie and Sy Sternberg
Platinum Gifts of $50,000–$99,999
Blavatnik Family Foundation Endeavor The Feil Family Joyce and Irving Goldman Family Foundation Cathy and Gary Jacob Elaine and Ken Langone Ronald and Jo Carole Lauder Foundation ​Marcia and Alan Lazowski Cheryl and Philip Milstein Maya and Jonathan Nelson Marc Rowan Rubin Family Foundation Marcia Ruderman Stacey and Marc Saiontz The Carl and Ruth Shapiro Family Foundation Myra and Harry Wagner, Leon Wagner and Families
Gold Gifts of $30,000–$49,999
Daniel Adler Debrah Lee Charatan Eva Cooper Judy and Steven Elbaum Laura Gurwin Flug Phyllis and William Mack Eve and Stephen Milstein Reva and Martin Oliner Pfizer Inc. Robin and Steven Rotter Betty Pantirer Schwartz and Howard Schwartz Susan and Jeffrey Stern
Sapphire  Gifts of $18,000–$29,999
Anonymous (2) Amy and David Abrams Amy and Robert Book Deborah and Richard Born Continental Grain Company Lauren Schor Geller and Martin Geller General Atlantic Foundation Jay Hanflig and Donna Sinden Judy and Leonard Lauder Kramer Levin Richard Mack The David and Nathan Mandelbaum Families David and Jacqueline Simon Charitable Foundation Paul E. Singer Foundation SiriusXM Cares Foundation Vector Group Ltd. | Howard M. Lorber Wilf Family Foundations Diane and Howard Wohl
Silver Gifts of $12,000–$17,999
Elisa Spungen Bildner and Robert Bildner Andrew and Carol Boas Brownstein Hyatt Farber Schreck, LLP CBS Sports Abby Joseph Cohen and David Cohen Ernst & Young LLP The Susan and Joe Fallon Family Lisa and Ed Friedland Griffon Corporation Paula and Jeffrey Gural Jeremy and Abbi Halpern Richard and Susan Lampen Meredith and Steven Rotter Section 16H Group | Paul Goldstein Abigail Klem Spector and Warren Spector Weber Shandwick | Wunderman Thompson Greg Williamson Peter J. Worth | Alliant Barbara and Michael Zimmerman
Bronze Gifts of $5,000–$11,999
Hannah Berkowitz Julia and Norman Bobrow Marion and Bennett Borko Mallory Brenner Sandra and Stewart Cahn Janet Dore Scott Erlich Susan Erlich Ari Fleischer Arnold S. Gumowitz Joshua and Marjorie Harris Aimee and Warren Hirschhorn Dalia and Larry Leeds Family Foundation Francine A. LeFrak and Rick Friedberg | Samuel J. and Ethel S. LeFrak Charitable Trust Simone and David W. Levinson The Litwin Foundation The Moinian Family Susan and Michael Mukasey The Attilio and Beverly Petrocelli Foundation Elisa and Alan Pines Tom and Debbie Rosenfeld Joan and Jerry Serchuck Sheryl and Jonathan Sokoloff Debby and Neal Sroka Susan B. Stearns Linda and Bill Stern Kay and Leo Ullman Richard S. Weber
Copper Gifts of $2,500–$4,999
ADL Belinda Aberbach Agar Staci and John Barber Elliott Brodsky Paul Carlucci Maurice and Lena Russo Family Foundation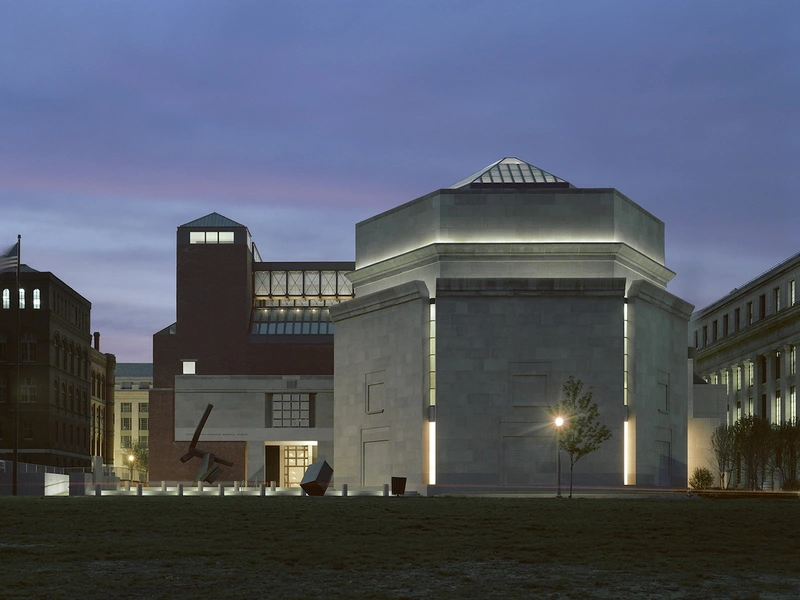 Northeast Regional Office