Public Events Calendar
July 18, 2018
+ Add This to Your Calendar
---
Time:
7 p.m.
Location:
US Holocaust Memorial Museum
100 Raoul Wallenberg Place, SW
Washington, DC 20024
Map
Race and Society in Nazi Germany and the US:
From Swastika to Jim Crow
Film
Join the US Holocaust Memorial Museum and the March on Washington Film Festival for a film screening exploring the encounter between two peoples targeted by oppression, brutality, and forced segregation who were brought together by World War II and racism in their societies.
Having escaped Nazi Germany in the 1930s, Jewish scholars arrived in the United States only to face antisemitism at major universities. Many secured jobs at Historically Black Colleges and Universities (HBCUs) in the South where they formed a special bond with students and communities.
A panel discussion will follow the film screening.
Opening Remarks
Sara Bloomfield, Director of the United States Holocaust Memorial Museum
Steven Fischler, Producer of From Swastika to Jim Crow
Speakers
Hank Klibanoff, Journalist and co-author of the Pulitzer-prize winning book The Race Beat: The Press, the Civil Rights Struggle, and the Awakening of a Nation
Dr. Joyce Ladner, Sociologist, author, and scholar activist
Moderator
Jill Savitt, Special Advisor to the United States Holocaust Memorial Museum
Watch online
Stream the program live at ushmm.org/watch. Registration is not required to watch the live-streamed event.
Co-presented with March on Washington Film Festival: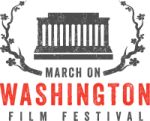 QUESTIONS/CONTACTS
Registration Assistance
202.466.8585
Please note that the Museum may be recording and photographing this event. By your presence you consent to the Museum's use of your image.
---
Related
Victims of the Nazi Era—Nazi Racial Ideology
The Nazi ideological concept of race targeted Jews and other groups—including Roma, Poles, and people with disabilities—for persecution, imprisonment, and annihilation.
The Nazi Olympics Berlin 1936: African American Voices and "Jim Crow" America
Soon after Adolf Hitler took power in Germany in 1933, observers in the United States and other western democracies questioned the morality of supporting Olympic Games hosted by the Nazi regime.
This annotated bibliography was compiled to guide readers to selected materials on the history of Nazi racial science that are in the Library's collection. It is not meant to be exhaustive.