Start of Main Content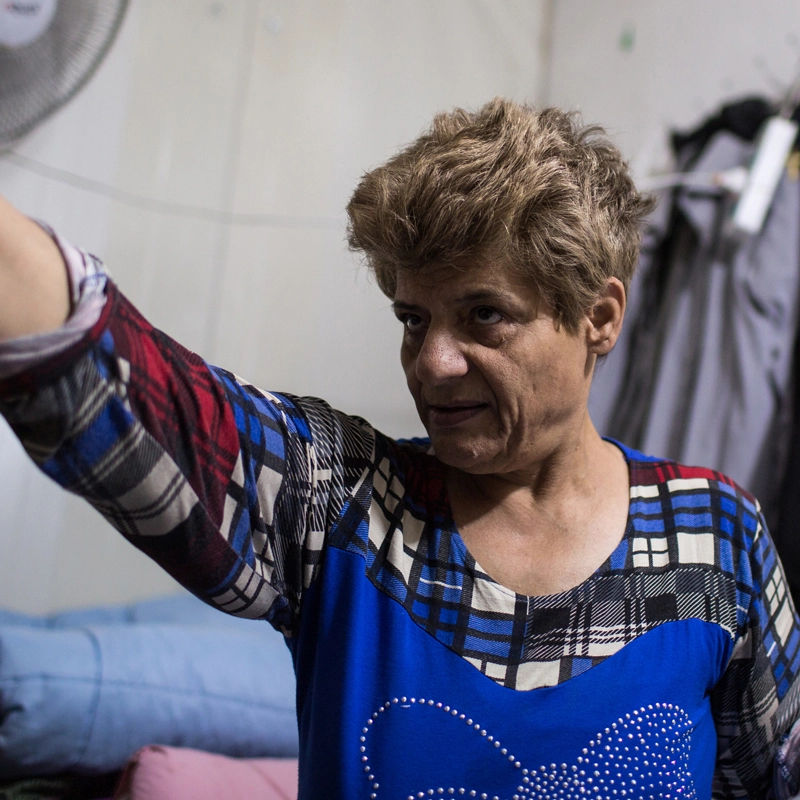 The older woman told her story while sitting in her temporary home, a shipping container inside an abandoned building in Erbil. With her husband sitting quietly beside her, the woman shared her experience of being captured by the self-proclaimed Islamic State (IS).
Originally from Mosul, the Christian couple was in Qaraqosh when Mosul fell to IS in June 2014. When IS took over Qaraqosh two months later, they didn't leave at first because of her health: she was suffering from cancer. When the woman and her husband finally did try to leave Qaraqosh, in mid-August, they were captured by IS.
IS demanded that the woman convert to Islam, she said. She refused. An IS leader, the emir, held a knife to her head and ordered her to convert. Again she refused, strong in her faith. She argued that under Islam, there was no obligation to convert.
She said she and her husband were held for more than 10 days, and she was forced to cook for the IS fighters. Finally, the emir took her and her husband, along with another family, and drove them to the border with Kurdistan.
And then he let the woman, her husband, and the others go.