Start of Main Content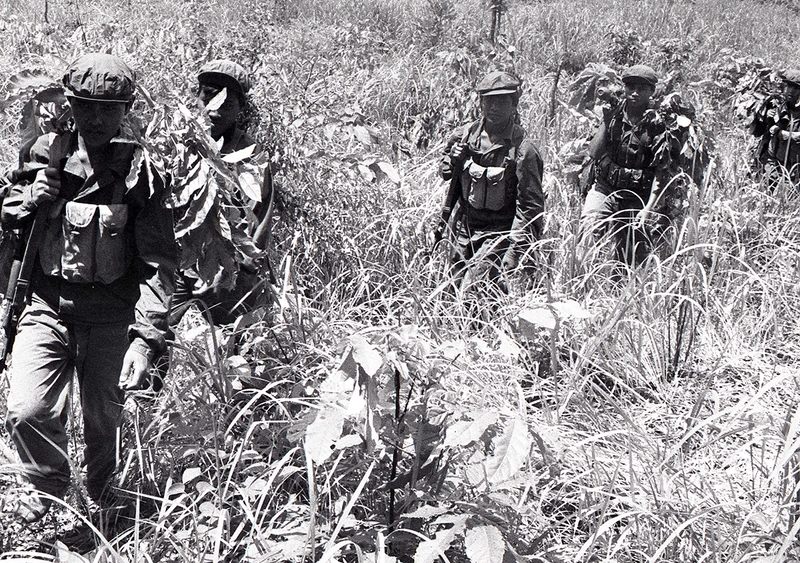 On capturing Phnom Penh, the Vietnamese quickly established a new government composed of Khmer Rouge defectors and other Cambodian sympathizers. But the conflict was far from over. The ousted Khmer Rouge retreated west to forested regions along the Thai border. There they regrouped their remaining forces and began guerrilla attacks against the Vietnamese and their Cambodian allies.
Mounting conflict, lawlessness, and a disrupted rice-planting cycle led hundreds of thousands of Cambodians to flee to the Thai border, in search of food, medicine, and security. The plight and testimony of these refugees helped shed new light to the world on the acts of the Khmer Rouge.
In New York, Soviet-bloc allies of the new government in Phnom Penh sought to give it Cambodia's seat at the United Nations. Though it had never had diplomatic relations with Khmer Rouge Cambodia, the United States joined other countries in voting to keep the Khmer Rouge as Cambodia's UN representatives. Unseating them, US officials argued, would excuse Vietnam's cross-border aggression and occupation of a foreign country, a violation of basic international law.
Widely condemned as making a mockery of the Carter administration's focus on human rights, the US vote reflected continuing Cold War tensions and a refusal to recognize a new expansion of Soviet influence through the Vietnamese. In the vote, the United States found itself unlikely allies with China in standing up for a regime that had committed mass atrocities against its own people. The United States helped fund food relief shipments into Cambodia, but it continued to boycott the government in Phnom Penh and isolate it from the world.
Sihanouk had spent much of the Khmer Rouge period under house arrest in Phnom Penh. With the regime's demise, he reemerged as an important figure in the Cambodian conflict. He became head of a coalition of the Khmer Rouge and non-Communist groups that was fighting the new government and trying to expel the Vietnamese from Cambodia. The United States channeled aid to non-Communist groups. China kept up its arms assistance to the Khmer Rouge, who were the most potent military force in the coalition.
The renewed civil war further traumatized a people still reeling from the brutality of the Khmer Rouge years. Hundreds of thousands of refugees remained stranded at camps in Thailand, fearful of returning home. Eventually about 150,000 were admitted to the United States for permanent resettlement.