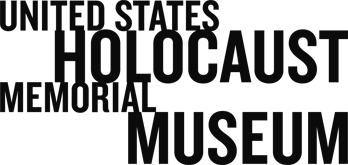 Holocaust Survivors and Victims Database
Arolsen Archives (ITS) Collection (ID: 45858)
View all names in this collection Search names within this collection
Description:
The Arolsen Archives, formerly International Tracing Service (ITS), Located in Bad Arolsen, Germany, are an international center on Nazi persecution with the world's most comprehensive archive on the victims and survivors of National Socialism. The collection has information on about 17.5 million people and belongs to the UNESCO's Memory of the World. It contains documents on the various victim groups targeted by the Nazi regime and is an important source of knowledge for society today.

Only a very small part of Arolsen Archives' collection is imported in the USHMM's Holocaust Survivors and Victims database.
Notes:
Created from the files available in the Arolsen Archives' collection.
Name lists from this collection (Total: 14)